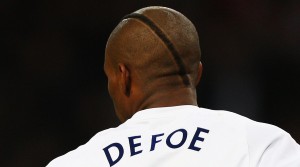 This is one of the best Champions League betting tips for the 17th of August as we bring you this accurate Young Boys v Tottenham prediction. The Spurs have been looking really hot during the pre-season warm-up matches and practically dominated Manchester City in the 0-0 Premier League opener. Young Boys on the other hand pulled off the biggest surprise in the previous round by eliminating Turkish champions Fenerbahce.
Harry Rednapp had the following to say regarding a Young Boys v Tottenham prediction:  "Young Boys are dangerous opposition. They beat Fenerbahce and deserverbly so. They could have won very easily in the first leg and then to go to Turkey and win shows they have an awful lot to offer. "
By these words we can predict that it's not going to be an easy game for the English side and they are fully aware of that. Good old Harry is wise enough to know just as much so he is preparing their fans for a slightly negative result. The best BSC Young Boys v Tottenhman prediction is that it will be an open match with lots of goals in it.
Best Champions League Betting Picks – Young Boys v Tottenham Prediction
The interesting fact about all the Young Boys v Tottenham Prediction betting picks is that both teams have not ever made into the groups of the Champions League so one of them will make history. In terms of which team will advance, we expect Tottenham to be the one going through but it won't be an easy ride for them, as they have never been particularly impressive when playing away from home in Europe.
Young Boys v Tottenham Prediction Betting Picks
Young Boys are struggling at the moment in their domestic league. They lost their last match 0-1 at home and now have just 5 points from 5 matches in the Swiss top flight. Such a modest total of points is quite strange for a club that finished 1st last season. Tottenham are the team in much better form at the moment and only their misfortune in front of goal prevented them from beating the billionaires from City last Saturday.
Scoring goals has never been a problem for Tottenham and with attackers like Defoe, Crouch, and even Keane you would expect them to score at least once tonight. However, they have always had a shaky defense which is why the best Young Boys v Tottenham betting pick is for Goal/Goal at 1,80.
Young Boys v Tottenham Correct Score
Our pick is 1-2 for Tottenham at 8,00