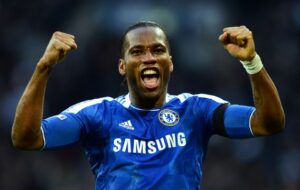 With only four teams left in the competition, the Champions League is now in its most interesting and dramatic phase, and we are bringing you this Chelsea v Barcelona prediction for April 18th, 2012. The Spaniards are undefeated in their last 15 games, while Chelsea are living a new life under Roberto Di Matteo. These two clubs have produced some classic ties in Europe's most prestigious tournament, and we feel we are in for more of the same here. This particular tie is all about Chelsea's desire to get a revenge against the higher quality that the Catalans posses. It's always hard to give an accurate football prediction when such big teams meet, but with proper analysis and strong intuition, one can make always make the right call.
Online betting companies and fans worldwide are favoring Barca to get another convincing win here, as the odds on them are locked at 1.70 to get the away victory at the Bridge. Chelsea are seriously undervalued with odds on them as high as 5.50, depending on your online bookie. Bet365 is providing exactly 5.00, while the draw is available at 4.05 by Pinnacle.
Most fans know about the history these two sides have shared over the past decade. For the past 7 seasons in the Champions League, they have been against each other in four different editions, three of them being in the elimination stage with Barca prevailing twice. The last three encounters have all ended in a draw, so we doubt that they will produce another one here. That's why it's important to examine the past meetings when you want to make or get the most accurate football predictions every day.
The picture above is no coincidence. We reckon that the events that took place the last time these two great sides met will have an effect on tonight's Chelsea v Barcelona prediction. We are referring to the controversial decisions made by the referee of that game – Tom Henning Ovrebo. The date was May 6th, 2009, again in the semifinal stage, when Chelsea were denied no less than three penalties. Still they were about to qualify for the Final in Rome and get a chance to avenge Manchester United, but Iniesta scored a miracle goal in the 93rd minute and the entire Chelsea team went insane. Drogba was about to kill the ref, Ballack too. Both of them were sanctioned seriously by UEFA. Bottom line is that for the older players at Chelsea – the heart of that team – Drogba, Lamps, Terry – this is their last chance of doing something big and finally get a revenge against the Catalans. That's going to play a decisive factor in tonight's Chelsea v Barcelona prediction.
Betting Verdict: Chelsea to Win @ 5.00