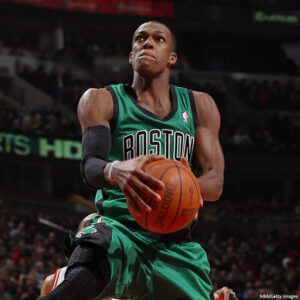 The 2010/11 regular NBA season is drawing close to its end and the matches are getting more and more interesting now that the Playoffs are just around the corner. The Boston Celtics are facing heavy competition for the number one spot in the East with Bulls having one more win (49 to 48) and the same number of losses (19). New Orleans have  a battle of their own as they are currently 7th in the West but a good run can move them up to the 5th spot, and yet a bad spell can have them drop out of the postseason (have just 4 wins more than 9th placed Jazz). So a lot is at stake for both teams going into this Celtics at  Hornets prediction, making this one of the best NBA picks for tonight.
As always in the world of NBA handicaping and sports betting, it's crucial to anylse what both teams are fighting for, because the motivation factor is huge in any sport. Our Celtics at Hornets prediction is that the C's will be the more desperate and better motivated group of players, because they have lost their last 3 matches, which is really rare for them. Also, they would much rather finish top in the East and avoid New York. Last year's playoff experience has taught the Celtics a lesson and they know how essential having home-court advantage can be in close series. So they would want to have home-court at least in the East and a win in New Orleans is definitely a step in this direction. That's basically the key to our top NBA betting pick for tonight and Celtics at Hornets prediction.
Especially with the way the C's have played on the road this season, it appears that having home-court in the postseason is a major must for them. This season, the Celtics are much, much better at home than on the road and tonight they will be looking to aviod a 4th straight defeat away from the TD Garden. With the Bulls losing in OT to Indiana last night, now Doc Rivers' men get a chance to move onto the top spot in the Eastern Conference.
Another factor speaking in favor of the visitors in this Celtics at Hornets prediction, making it the top NBA betting pick for tonight, is that Boston will also be looking to avenge the defeat they suffered from this opened in their first meeting this season, as they lost dramatically 83-81 at the TD Garden.
Celtics at Hornets Prediction: We know who the Celtics are, how good they really are, so our money is definitely on them. They can beat any opponent in the NBA when playing at their best, and the motivation for this game should be enough to bring out a good performance from Doc's men.