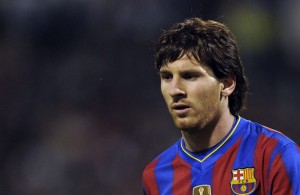 The top leagues in Europe are starting one after the other and with the richer selection of betting options, we are now able to give you the best football predictions for the weekend. These are our most accurate betting tips and if you combine them all in one Multi-Bet, you can make a lot of money. Some of the football picks we got here might not carry super high odds but it's about picking winners and not "Messing" around. Our top football predictions for Saturday and Sunday come from the leagues of Spain, England and Germany.
Barcelona v Sevilla Prediction, Saturday @ 20:30 CET

Betting on Barcelona to win this match is one of the top football predictions for this weekend although the odd for them is just 1,30 it's still worth it when it pays out at the end. Plus, when you stack up a few good odds like that, they pile up and it's like an avalanche effect.
The Catalans lost the first leg 3-1 after leading at half time thanks to a goal by Zlatan Ibrahimovic. But in the second half Sevilla really kicked into gear as Freddie Kanoute scored a brace capping off a fine win for his side. However, all is not lost for Barca as they got a second leg at the Camp Nou where they will be making one attack after the other until the score a bunch of goals.  Barca need a 2-0 win to triumph with the Super Cup of Spain and that's totally achievable for them.
An interesting fact regarding this Barcelona v Sevilla prediction is that it will be the official debut of David Villa who should start the game.  Up front, Guardiolla will be relying on his super trio of Messi, Ibrahimovic and Villa and there is not a defense in the world that can stop those players. Break through passes will be supplied by Busquets, Xavi and Iniesta so the forwards will have plenty of chances to score. That's why it's safe to say that a Barca win is one of the top football predictions for the weekend.
Fulham v Manchester United Prediction, Sunday @ 16:00 CET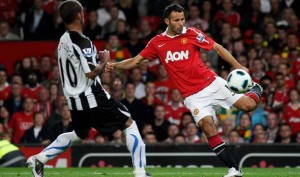 Our list of best football predictions for the weekend continues with a pick from the English Premier League. We are talking about an accurate Fulham v Manchester United prediction. The match will be played at Craven Cottage but the Londoners are no longer managed by Roy Hodgson which makes us think that they won't be as strong as they were last season. Plus, Fulham are now without their top defender Chris Smalling who was sold exactly to Man Utd.
It should be noted that Fulham are sort of a boogie team for United and last year for example they wont that same fixture 3-0! This will make Alex Ferguson and his men even hungrier to get all 3 points and that's our pick. Berbatov is looking really sharp right now after scoring a chip against Chelsea then another nice goal against Newcastle in the opening game. Rooney is searching for his first goal in about 4 months for both club and country so backing him up to score At Any Time 2,25 is another one of our best football predictions for the weekend.
Pick Manchester United to Win @ 1,60
Hamburg v Schalke Prediction, Saturday, 17:30 CET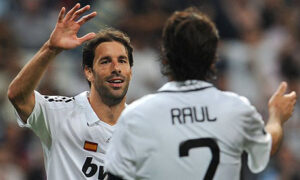 Our third pick in our best football predictions for the weekend features a strange reunion as Rud Van Nistelrooy and Raul go against each other in the Bundesliga as Hamburger host Schalke in the evening fixture on Saturday. Both clubs will be challenging for the top places in Germany but it does seem like Schalke is the better equipped unit and with Felix Magath in charge they look like a good candidate to stop Bayern Munich's dominance.
The Bundesliga is the European league that attracts the largest audience at the stadiums and usually produces the highest number of goals. That's why our most accurate Hamburger v Schalke prediction is for Both Teams to Score and anything else would be a major surprise considering that we got top class forwards on the field in the likes of Nistelrooy, Raul, Petric, Elia, Jansen, Guerrero and more.
Pick Both Teams to Score @ 1,80
So these are our three best football predictions for the weekend and if you make a combo bet the total odd is 3,74 which is definitely not bad considering that these are high accuracy betting picks. Barca and Man Utd should be able to win their matches while HSV v Schalke will be a goal fest. Good Luck!
*All odds are provided by our official online betting partner BWIN.