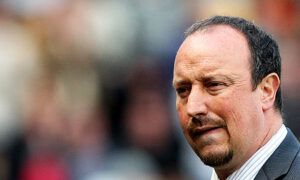 There are a lot of good bets for tonight's matches in the Champions League and our Inter v Twente prediction certainly is one of them. Inter are in dismail form at the moment and look completely different from the side that dominated Europe under Mourinho last season. With the way things are going for the Milanese giants right now, it seems that Benitez's days are numbered. A failure to win tonight against Dutch champions Twente will certainly put the Spaniard on the ropes.
Rafa Benitez is one of the most controversial and overrated coaches in the world of football and has been living on his Istanbul comeback his entire career. Benitez has made the Nerazzuri unstable and shaky in every department. A key component of this Inter v Twente analysis is the staggering amount of injuries at the Beanamata camp. Some experts are already blaming Benitez's training methods for the long casualty list which includes goalkeeper Julio Cesar, right back Maicon, central defender Samuel, left back Chivu, holding midfielder Suley Muntari, Brazilian winger Coutinho (out for 2 months), and striker Diego Milito! That's Inter's entire starting defense, midfield duo, and main men in attack.
Considering all these absentees and their poor form recently, it's no wonder why we expect a surprise result in this Inter v Twente prediction. Twente already showed their resiliance by holding the Champions to a 2-2 draw in the first game in Holland. Now, they will be looking to put another nail in Rafa's coffin by taking away some points from their visit to the Guizeppe Meazza.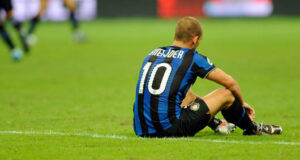 Even though a victory tonight will earn them qualification to the next round, Inter have not won in their last 5 matches and it won't be easy for them to turn things around in the Champions League. They are missing a host of top class players, probably their most important ones in the likes of Julio Cesar, Maicon, Samuel, Chivo and Milito, while Benitez is under serious pressure. That puts Twente in great position and their head coach Michel Preud'homme confirmed it by saying: "It is the best possible time to face Inter, but even with so many players missing they are tough opponents and they have a lot of interesting young players. Their coach is under pressure, but we expect to face a good Inter side."
Inter v Twente Prediction: Given the absentees Inter have and the problems they are going through right now, it won't be such a surprise to see them ending in a draw tonight and that's exactly our Inter v Twente prediction. The home win is rated by online bookies at 1.61 and there is little value in a bet like that. The real value is on the Draw which is rated at 3,75!
Champions League Betting Pick: Bet On Draw @ 3,75