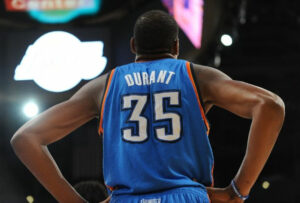 One of the best NBA Sunday predictions is this Thunder at Lakers betting pick. The Lakers were tipped as one of the favorites to win the title this year, but the way things are going for them right now, it would be an achievement if they even make the playoffs. Howard has been a major disappointment as he is frequently finishing games with single digit points and rebounds while his free throw struggles have been well documented over the years. Gasol is going through the worst season of his career, as a result of physical issues combined with his incompatibility with D'Anthoni's system, and Steve Nash isn't exactly in his prime either plus he has always been exploitable defensively.
Laker's biggest downfall this season has been their inability to defend in transition. When young and energetic teams such as the Thunder catch them on the break, LA are slow to get back mainly because of having two centers on their starting five. Understandably, Howard and Gasol are not among the fastest players on the court, quite the opposite, and Steve Nash simply can't hold the "new era" point guards in the NBA, like Westbrook, Irving, Rondo, Rose, Paul.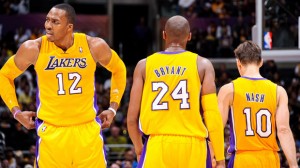 The Thunder are exactly the type of ball club that's designed to take advantage of slow-paced teams like the Lakers. A confirmation of this theory is presented by the statistical fact that OKC have won 9 out of their last 11 meetings against the Lakers. Westbrook and Durant are practically unstoppable on the counter, so every time one of the home players misses, they will be looking to get out and run. Logically, D'Antoni would like for his players to slow down the pace of the game, and make it more of a half-court action, but they will have to make the majority of their shots in order for this tactic to work. The Lakers have felt much more comfortable at home this season, and playing at the Staples Center would be a major advantage for them.
Kobe Bryant has been particularly efficient against Oklahoma averaging 35 points in the last five meetings. His scoring has dropped lately. He took a season low 10 shots in their last game (102-84 home victory over Utah on Friday), but he made 14 assists and finished just one rebound short of a triple-double. However, we expect him to be more aggressive in terms of shooting the ball today and end up with over 30 points.
Betting Verdict: LA Lakers to Win @ 2.45