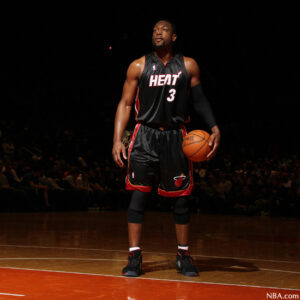 Miami Heat are a work in progress but truth is both fans and experts alike had much greater expectations from them at the start of this season. Everyone was looking forward to seeing the Big Three in action and they way they were supposed to dominate the league but so far they have definitely underachieved and we are yet to see their best. Tonight though, they will have a chance to prove doubters wrong by putting out a strong performance in Dallas which is the essence of our Heat at Mavs prediction.
As we predicted in our Dallas at San Antonio betting review last night, the Mavs stopped the Spurs' 12-game winnig streak with a 102-93 win, and they lived up to all our expectations. Tyson Chandler had a great game finishing with 19 points and 8 rebounds, while Nowitzki was on his usual high level finishing with 26 points on 12-14 shooting and 2-2 threes. Kidd chipped in with 12 points, 6 assists and 6 rebounds, so it was all good for the Mavs. However, they will be in for perhaps an even bigger challenge tonight according to our Miami Heat at Dallas Mavs prediction.
The Heat are in desperate need to make a good run of consecutive Ws and show ability to defeat the top teams in the NBA, because so far this season they have lost all their big games. Heat lost twice to their Eeastern Conference rivals Boston, and lost in Orlando a few days ago by double figures. Their win against 76ers last night stopped a 3-game losing skid, so they have a very little margin for error.
We are yet to see a game in which Wade, James and Bosh all have a strong performance. It's always been just one of them that plays good while the other two have looked blunt. But once the flood gates open and all three of them come out blazing then Miami will be really hard to beat. They are hard to beat already as stats show that 5 of their 7 losses have been in really close games with a point difference of just 4-5 points.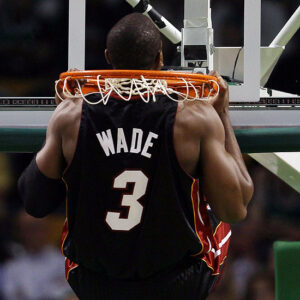 When it comes to accurate NBA betting picks every day, it's all about making the proper analysis, drawing the rigth conclusions, follow the current form and look at the give game from a purely historical perspective and try establishing a pattern. Well, there is one important piece of info about this Heat at Mavs prediction and it revolves around the fact that Dwyane Wade has not won a lot of games against this particular opponent. In fact, Wade is 1-13 against Dallas since he was drafted in the NBA with the 5th pick by Miami back in 2003/4! That's a very odd statistic. Another interesting fact about Miami Heat at Dallas Mavs prediction is that Wade and Co have lost 12 straight against the Mavericks during the regular season. Good news is that Dallas brings good memories for Wade since he won the 2006 NBA Finals against them to bring the club's only title in their entire history.
Miami Heat at Dallas Mavericks Prediction: We favor Miami to finally put out a big performance against a top team in the NBA and finally put an end to their 12-game losing streak against the Mavs.