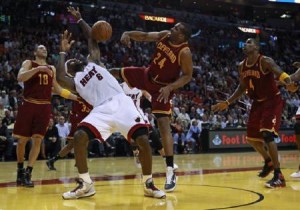 This particular Heat at Cavaliers prediction is indeed one of the most interesting and highly anticipated NBA betting picks for tonight, but for all the wrong reasons. With the departure of James, the Cavaliers have turned into the absolute worst team in the NBA, which should say a lot for all the people out there that criticise him. Of course, Lebron is scandalous and super self centered, but his personal live and thoughts shold not be a factor when we are talking about NBA betting picks and tips. Because what matters is how he plays on the court and he does excel out there.
On the surface, this Miami at Cleveland prediction is a no-brainer as everyone expects an easy win with with a double-digit difference for Lebron's new team. However, I don't feel that will necessarily be the case. The Cavs already made some huge surprises this season, as they beat none other than the Lakers for example. So they are capable fo beating anybody on their day (night), especially if the mood is right. And the safest Heat at Cavs prediction you can get is that the home players will be ultra motivated to please the crowd by beating their most hated opponent – the Heat.
The people in Cleveland who once worshiped LeBron, referred to him as "The King" and practically prayed to him before they went to bed, are now filled with anger and hate. And we can't deny that it's completely normal for them to feel that way. Basketball fans in Ohio feel betrayed by James as he didn't bring the city its first championship (in any team sport) and decided to run away to South Beach teaming up with Wade and Bosh. And LeBron made the pill even more bitter to swallow as he publically announced all that in his now infamous "The Decision" TV show.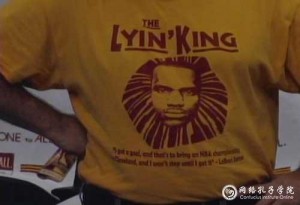 All of that could be in the past now but it is extremely revelant if you want to get the best NBA pick for tonight. Our Heat vs Cavs prediction takes everything into account, including the fans that will be at the building. For the people in Cleveland, beating Miami is the ultimate dream this season that will make it all up to them. If they can get a stunning win in this modern day basketball version of "David against Goliath", then they will be the happiest folks on earth. At least for a few hours that is.
A lot of talk is going on right now around the league and the whole country to be exact, about how the atmosphere in this game couldn't be any more hostile than how it was in the first meeting of the season, when LeBron proved once again his thoughness scoring 24 points in the 3rd quarter alone to end the game with 38 points total as Miami won 118-90. Fans in Cleveland openly criticized their players and booed them for still treating LeBron with respect. They demanded a more rougher and more hostile approach from their players towards the man that betrayed them so badly over the summer.
Cavs's head coach Byron Scott confirmed in the press conference going into this Heat at Cavs prediction that his players won't show "The King" any love:  "I know it'll be different. The next time we played them in Miami was different and the next time we played them, we hung in there for a little while, then they got a run in the fourth quarter and blew the game wide open. Both of those games were much more physical, much more aggressive and much tighter."
Heat @ Cavaliers Prediction: In the NBA, any team can beat anybody under the right circumstances and we feel this particular ball game does provide a serious potential for major upset. A win for the Cavs will mean the world for these sorry fans in Ohio and such an outcome pays off tremendously at the online betting companies.