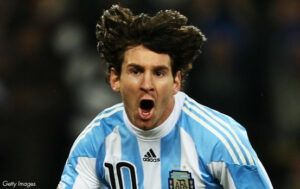 Millions of people worldwide are interested in getting an accurate Argentina vs Germany prediction and we are here to deliver once again. A place in the Last 4 is up in the air, so the pressure is now on all 22 players that will enter the pitch. Argentina have never made it past the Quarter Finals at the World Cup for 20 years now, while Germany is aiming for glory after losing their last two major Finals (Euro 2008 and WC 2002).
The interesting fact about this fixture is that in the last Mondial which was held in Germany, the hosts eliminated Argentina on penalties so now the South Americans will get a chance to avenge that unlucky defeat. As a matter of fact, that's the essence of our Argentina vs Germany prediction. We expect Diego Maradona's men to win today and setup a Semi Final against Spain.
There are a number of different reasons why BetOnWins favors the Gaujos in this Argentina vs Germany prediction. First there is Don Diego. Yes, he might be a bit crazy at times, but you can see how motivated he is and for him to bring glory to his country once again would be more than a dream. It will cement him forever in the hearts of fans and perhaps the everlasting question of who's better Pele or Diego will be answered once and for all.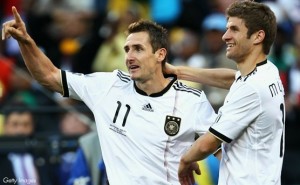 Germany on the other hand has been one of the positive surprises in South Africa. Of course, we all knew they will have an impact, but to see them play the way they did, especially in their 4-1 win against England, is something that even their most optimistic fans didn't expect. They are super dangerous on the counter attack. As soon as they get the ball, players start to run fast and everyone knows his role and position on the pitch. A few seconds later, you have the Jabulani in the penalty area of the opposition with Klose, Podolski or Ozzil looking to score at any time.
A big advantage for the European powerhouse in our Argentina vs Germany Prediction is given by the fact that the entire second half of the Bundesliga season was played with the Jabulani so all the German players right now are much more accustomed to this ball than their opponents.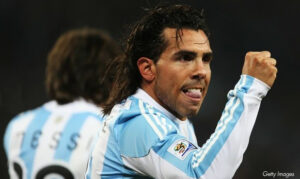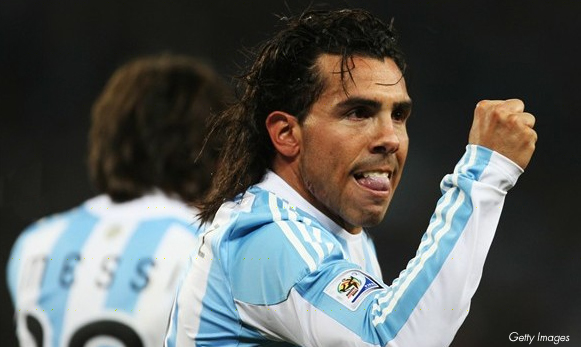 Argentina though is far superior in terms of the quality of their players. They are so powerful in attack that Don Diego has a hard time figuring who to start and who to bench. You can see that Diego Milito who was ultimately the best forward in Europe last season has only played about 50 minutes in the entire tournament thus far. Same goes out to Maradona's nephew Kun Aguerro who is also not enjoying a lot of playing time. One of our top football predictions for this game is that Aguerro will play a big role in it. It's a shame that a player of his quality has not played that much at the World Cup, but at the same time you can't blame Maradona for not wanting to bench Messi, Tevez or Higuain.
The bottom line is that whoever plays for Argentina, they are better than Germany and will proceed to the next round. It's what the country has been waiting for 20 years now and it's about time they get some of their fair share of international footballing success, because of all the talented players they have produced through the past decades.
Argentina vs Germany Prediction: The reality though is that Argentina is far superior in terms of individuals while the Germans are perhaps a better team unit. Messi will score his first goal at the World Cup today so you can back him to score the 1st or At Any Time. In terms of regular time result, our football prediction is for an Argentina win!
The Top Betting Picks for Argentina vs Germany:
– Messi to Score The 1st Goal @ 5.00
– Messi to Score At Any Time @ 2,20
– Argentina to Win in Regular Time @ 2,25