Our NBA bet of the day comes with the most accurate Nets at Hawks prediction for December 28, 2022. Once the season starts, there are games in the NBA every single day (except for Thanksgiving and the night before Christmas), and that's why it's the greatest sports league in the world, in my opinion. And of course, these aren't just any games, we are talking about really talented, high quality teams that produce exceptional ball games every time. There is always drama, games are rarely decided early, and there are incredible plays. These two Eastern conference rivals that about to meet tonight are the perfect example of all that, and should produce exactly what we are talking about - a fun-to-watch game full of great plays that should go down to the wire. That's what makes the NBA so special. We present you the best Brooklyn Nets vs Atlanta Hawks preview and prediction.
From Busts To Brooklyn's Finest In A Month
The Brooklyn Nets are the hottest team in the league right now. They have the longest active winning streak right now with 9 Ws in a row. It's funny how things can change in the world of sports in just one month. In early November, the Nets were in major crisis, fired their head coach Steve Nash, Kyrie Irving made headlines for all the wrong reasons with just one tweet (that was allegedly "Antisemitic"), which even caused team president and owner Joe Tsai to get involved and criticize the player.
Kyrie got suspended for five games, lost his Nike deal, former assistant coach Jacque Vaughn got the head coach job. And in that entire process, the Nets seemed to have found themselves and started shaping up an actual team identity. While Irving was out, they actually started playing better and won some big games. And then he got back and meshed right away, as if nothing ever happened.
The Nets Are On An Impressive Run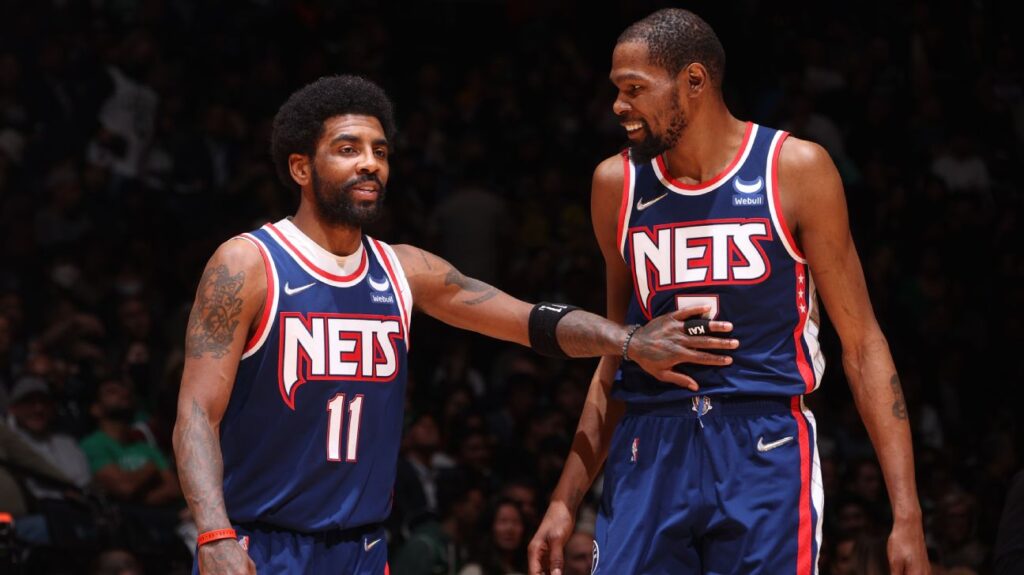 Continuing our NBA betting analysis and this Nets at Hawks prediction, Brooklyn have now won 9 games in a row, and above all, the look like a team that's having fun out there and the players are giving it all for their new head coach. The Nets are currently 3rd in the East with a winning record of 22-11. They have been even more impressive in their last five games, where they have racked up some amazing results. First, Kyrie hit a game winning three at the buzzer at Toronto to give them a 119:116 win against the Raptors. Then they had a comeback win against the Pistons. In their next game, they scored 92 points in a single half against the defending Champions Golden State Warriors (yes, they were without Steph). Those 92 points in a half set a new franchise record. Next was a 118:100 trashing of the Bucks in a game where they had a 30-point lead at one point. And their last result was an away win at one of the best home teams in the entire NBA - a wire-to-wire 125:117 win against the Cavs in Cleveland.
Are The Hawks About To Set Off?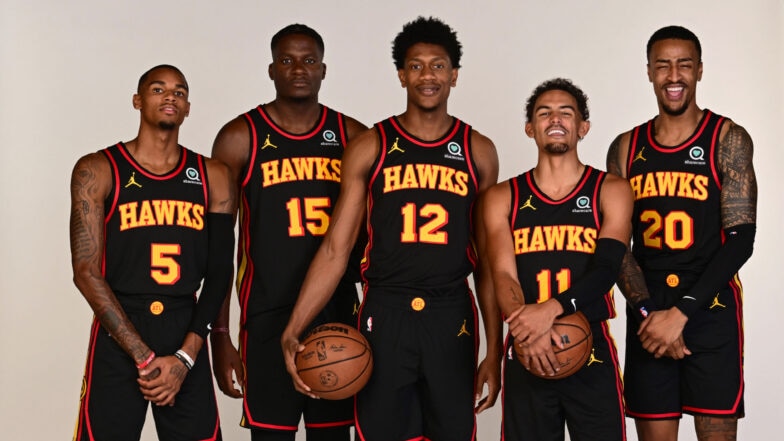 Taking into account the home team in this Nets at Hawks prediction, we have to shift our focus down south to Atlanta. The Hawks have also had an up-and-down season. Their last drama was when Trae Young was taken out of the team for one game by head coach Nate McMillan, and there were reports that he was looking to get traded. Things have seemed to have stabilised recently and that player-coach incident looks to have been squashed away. Everyone seems to be moving in the same direction right now.
Perhaps the reason behind this internal turmoil was the bad run of results they had while dealing with injuries to a lot of important players. Bogdan Bogdanovic missed the first 45 days of the season, and he is a big part of what they want to do, and a major scorer off the bench. He is now back and looking really good out there. Clint Capella also missed an extended number of games. New acquisition Dejonte Murray also missed some games as did John Collins. Actually, Collins has played in just 5 games so far this season.
However, the injury woes continue for the Hawks. Capella is certain to miss tonight's game versus Brooklyn because of reagrevating his injury in the last game. Trae Young's status is uncertain as he left during the team's last game against the Pacers with left calf strain.
Projected Starters
Brooklyn Nets: Durant, Irving, O'Neale, Simmons, Claxton
Atlanta Hawks: Capella OUT, Murray, Collins, Young GTD, Hunter GTD
Nets at Hawks Prediction
Register below to get our top NBA betting pick for today with this Nets at Hawks prediction.
Hawks To Win @ 2.70 On Money Line ❌
*Hawks Lost by One Point - 108:107
Please register to view our paid betting picks.