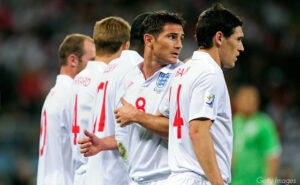 As always, we bring you the most accurate Slovenia vs England Prediction. England is yet to grab a win at the 2010 World Cup with their qualification for the knockouts being anything but certain right now. Fabio Capello's men managed just two draws so far with the last one against Algeria being particularly disappointing as they couldn't even score a single goal and never looked threatening in attack.
This time around, they can bring some happiness to their fans and finally get all 3 points, because it's hard to seem them going any much lower than this in terms of on-pitch performance and of course footballing decency. England is the country that invented football in the first place and going into the South Africa a lot experts predicted they will reach the Final. Capello even confirmed this as their main goal and yesterday he kept on backing up his claims by saying "I am not crazy. We can reach the Final."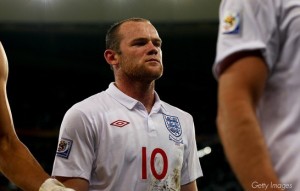 Well, we can't tell that for sure right now but what's certain about this Slovenina vs England prediction is that Rooney and Co will win and put on a great show for the fans. Bet on Rooney to Score At Any Time @ 2,00 and open his scoring account in the World Cup.
The safest betting tip in our Slovenia v England prediction is to bet on England to win at 1,50 and even though it might not seem like  a value bet and the odd is not so great, the important thing is that you will make real money at the end and you can climb up the betting pyramid and wager more money on your next successful bet.
There were some rifts in the English locker room but we predict the Premier League stars will behave as real professionals and put their club aspirations on the sidelines. Terry went on the publicly criticize Don Fabio for his tactics which is always a bet thing to hear from a player towards a coach. The players are separated in their own units and there are teams within the team itself. You can tell the English players lack chemistry at the moment but a win against lowly Slovenia will see them pick up their confidence.
Slovenia vs England Prediction: Bet On England To Win! Capello's 11 should be able to take control from early on, lead at the break and cement their win with a couple of goals in the second half. Back Rooney to Score At Any Time!
First Half/Final Time England/England @ 2,10
Final Time England To Win @ 1,50