Today's second set of Champions League predictions come from the Bayern v Barcelona betting picks. Few would argue that this is the biggest game of the group stages in this year's premier club football competition. There is so much history, drama and intrigue surrounding this game that it's bound to glue hundreds of millions of football fans worldwide to their TV screens. This is the game that everyone is going to be watching tonight. It's going to be an absolute spectacle, but who will win it at the end. We bring you the answers in our Bayern v Barcelona predictions.
Obviously, the biggest storyline in this Champions League derby is the return of Bayern legend Robert Lewandowski to the Alianz Arena. The Polish striker has hit the ground running at the Camp Neu and despite his advanced footballing age of 34, he has already scored six goals in just five games this season. Lewandowski is one of these consummate professionals who is absolutely dedicated to the game, always in top physical shape, so 34 years old is like 24 for him. He definitely has at least two prime years left in him.
One of the most popular Champions League betting picks for tonight is for Lewandowski to score against his former club. As we have commented before, players get extra fired up when facing a former club, so it's quite right to expect the Polish goal machine to find the back of the net against Bayern. The odds on Lewa to score the first goal of the game are offered at about 5.50, while to Score at Any Time (the safer option) is rated at the odds of 2.20 (decimal). Definitely a good option if you are looking for a bet tonight, but it's not the one we are going for, actually.
Bayern have had the better of Barcelona in recent years. In fact, the Bavarians have strucked them with some of the most hummiliating defeats in Barca's history. The two teams were drawn together in the Group stages last year as well, and Bayern won both games by a classic 3:0 scoreline. And let's not forget 2020's absolute trashing by 2:8 during the pandemic when Barca still had Messi and Suarez.
For these reasons, this particular game is of super importance for Xavi as he will use it as a measuring stick to determine just how far his side has come under his one-year reign thus far. We can definitely see that huge progress has been made, and Barce has been playing great football this season. They are scoring goals for fun, and look much more solid at the back. In their last five games, the Blaugarana have scored 20 goals!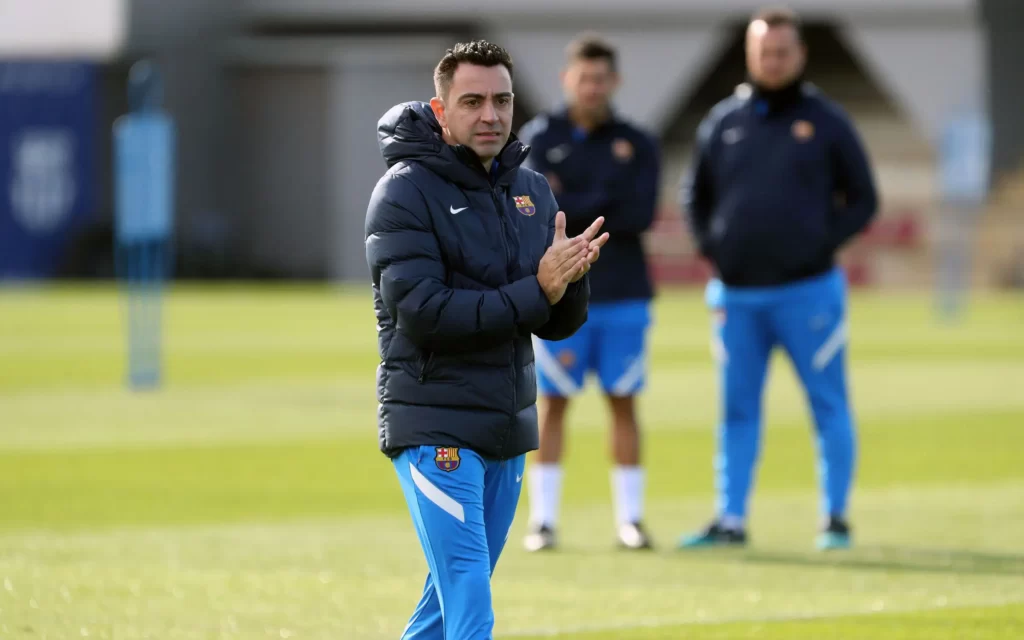 Xavi Hernández, Barcelona coach: "Tomorrow doesn't change anything, whether we win, draw or lose. We can't draw any conclusions based on one game, but it'll be a big challenge and a big achievement for us to win here. We've been working together for nine months and we see ourselves capable of competing tomorrow. We're excited."

Xavi Hernández, Barcelona coach, UEFA.com
Bayern v Barcelona Expected Lineups
Bayern: Neuer; Pavard, Upamecano, Hernández, Davies; Kimmich, Sabitzer; Sané, Musiala; Müller, Mané
Out: Coman (thigh), Sarr (knee)
Doubtful: none
Barcelona: Ter Stegen; Koundé, Araújo, Eric García, Marcos Alonso; Gavi, Busquets, Pedri; Dembélé, Lewandowski, Raphinha
Out: none
Doubtful: none
Bayern v Bacelona Betting Verdict
If you want to get our top betting pick for this game, and it offers really high odds, register and become a member! This will also give you access to our other Champions League betting pick for today on the game between Sporting v Tottenham.
Barcelona to Win @ 3.75 (5/10)
Obvisouly, this is sort of a long shot and we are putting our money on the underdogs here. However, it's time for Barca to have a bit of revenge against Bayern for all the tough losses they've had against themin recent years. With Lewa on their side and in the top form they are in right now, Barca could pull off a surprise tonight. The odds on Barca win are quite high and you can nearly quadrupple your money. Just don't break your bank on this one.
Please register to view our paid betting picks.