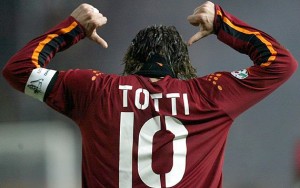 After going down at home to Sampdoria 1-2, AS Roma's hopes of winning the Scudeto took a major blow and now everything depends on the Romans winning all their matches hoping Inter will make a mistake somewhere. Parma's season is practically over and with the holiday season just around the corner, the motivation of their players is nowhere near to that of the Romans. And when it comes to sports betting in general, it's very important to consider the motivation for win of both sides.  Parma occupy the 10th spot in Seria A with 46 points from 35 games and are guaranteed to survive while at the same time have no chance of claiming a Euro spot.
For AS Roma on the other hand, this game is an absolute must win. If they win, they will climb back to the top of Seria A and hope that their neighbors Lazio manage to stop Inter at the Olympico on Sunday.
Parma has a lot of players unavailable for this fixture with Paloschi, Zenoni and Morrone certainly set to miss out,  Paci and Zaccardo are suspended, while Dzemaili, Mirante and Lunardini are struggling with injuries. Roma on the other hand have a fully fit squad to choose from.
BetOnWins Pick: Bet On Roma to Win!