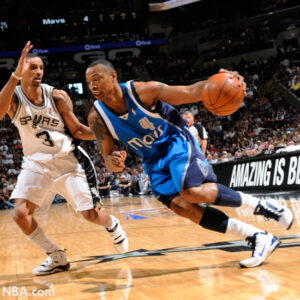 When it comes to betting on the NBA, the main rule is to go for odds that have a lot of value in them. Basically, we are talking about teams that are underestimated by the online bookies for one reason or another. And fact is that even the bookies who have all the top betting info ain't perfect and quite odds higher than even 5.00 or 6.00 turn out to be winners. Like when last night the Bucks won against the Hawks in Atlanta (5.25 was the coefficient for Bucks Win). That's exactly the case with the Mavs tonight who have their backs against the walls in the basketball derby of Texas.
It's going to be a massive game with great emotions in it, sell out crowd with player from both teams fully concentrated on the win. However, Dallas was the way better team during the regular season as they finished 2nd in the well-balanced Western Conference while San Antonio were 7th. So at least on paper, Dallas is the better team and it's hard to see them going out 4-2 in the very 1st round. We all know how capable the Mavs are in a sense that they got some really good players.
Dirk Nowitzki has established himself as one of the best scorers in the NBA over the last 5 years or so, while Jason Kidd has been one of the NBA's greatest point guards ever. He is an absolute machine with all the assists he makes and now he has added the 3-point range shots to his game as he can't cut that fast to the basket as he used to back in the days. Barea is his back up and he is a very decent player as well. A very good addition to Dallas is Caron Butler who had already established himself as a very good shooting guard in his days at Washington Wizards. He posted a career high in points scored in Game 5. Shawn Marion is another player that the Spurs have to look out for. And of course, we shouldn't forget Jason Terry who was last year Best 6th Man in the NBA.
Here is the official NBA preview of Game 6 between Spurs and Mavs:

BetOnWins NBA Pick: The odds for Mavs winning Game 6 on Money Line are extremely good as bwin offers 2.65 for this game!