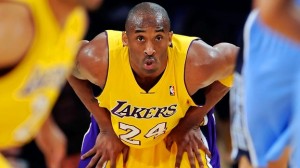 The NBA Western Conference Semis start tonight with the LA Lakers hosting Utah Jazz at the Staples Center. As Kobe Bryant said in an interview before the game, there is no need for scouting as both teams know each other way too well. Say hello to the No Surprise series. Nevertheless, there are some wild cards here.
First of all, Andrew Bynum could actually miss the opener tonight after tearing the meniscus in his right knee in the last game against OKC Thunders. Coach Phil Jackson said Bynum might play through the pain but this status is currently listed as questionable for Game 1. If Bynum does miss this game, it will be a huge blow for the Lakers as the young center has been their most valuable player in the series against OKC along with Paul Gasol. Kobe Bryant is yet to spark in this year's NBA Playoffs.
The Utah Jazz have serious health issues of their own as they are practically down to a 7-man roster with Okur and Andrei Kirilenko definitely out through injuries. However, Deron Williams is playing at an MVP level running their entire offense and orchestrating every play for his team.
All in all, it's going to be a balanced series that could go all the way down to Game 7. Lakers look clear favorites to win the first encounter though, even with Bynum out, because they still got Derek Fisher, Kobe, Artest, Lamar Odom and Pau Gasol.
Here is the Lakers-Jazz series preview by TNT Game Time:

BetOnWins NBA Picks: The LA Lakers should manage to win Game 1, but don't expect a blow out. The odds for a home win are 1.26 while Jazz are rated at 4.00 for the Win here on Money Line. The Lakers could actually win after being down at Half Time which is available at odds of 5.25!