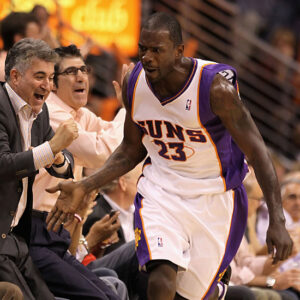 The Phoenix Suns already suffered a setback in these series as they lost the first game at home to Portland thus they lost their Home-court advantage. Now, they will have to seek a win away in order to get back in business and be more comfortable as far as their chances of progressing to the next round are concerned.
The Blazers have a number of starters missing and they were quite lucky on that 1st game. It was probably the Suns who underestimated them that played a crucial role. So the top players that are out for Blazers are leading scorer Brandon Roy and leading rebounder and shot-blocker Greig Oden. Blazers' back up center Joel Przybilla is also missing through injury.
Phoenix Suns on the other hand are a team loaded with talent. As a matter of fact, they are the NBA's highest scoring team this season. With players like Steve Nash, Jason Richardson, Amar'e Stoudemire, Channing Frye and Jared Dudley, it's easy to see why the Suns are so good on the offensive end of the floor.
BetOnWins NBA Pick: Our basketball prediction here is for the Suns to win this game and you can double your money at bwin by betting directly on the Money Line for Phoenix.
Outcome: This NBA Pick of ours turned out to be correct once again as you can see from the video bellow: