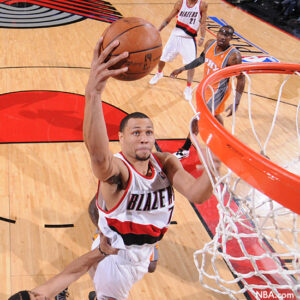 A win for the Blazers tonight at their own building will force a crucial game seven in Phoenix. Suns put the Blazers on the ropes by winning big and taking a 3-2 lead in the series. In Game 5, Suns completely trashed their opponents as the game ended 107-88.
But now the Blazers will be fully motivated and with the backing of their home supporters, the will be with all the guns blazing for the win here. The Suns are known for being a high-scoring team, in fact they were the leaders in that NBA category during the regular season. What's interesting is that Suns actually did play some really good defense in Game 5 and it's that component of their game that proved decisive.
The good news for Portland is that their leading scorer Brandon Roy made an incredible return after getting a surgery on his right knee at which point doctors said he will miss the entire post season. His unexpected return sparked the Blazers past Suns in Game 4 and now we are expecting a similar scenario.
The Blazers are crippled by injuries all season long and they still got Greig Oden out but nevertheless they are a though team to beat with a lot of quality in their ranks. Besides Brandon Roy, they also got Andre Miller, LaMarcus Aldridge and Marcus Camby who is having an extraordinary season with the Blazers so far. Camby is their main rebounder and shot blocker.
Phoenix Suns are without a doubt a very dangerous opponent and if they have a good night, they will certainly trouble the Blazer and might even end the series with an away win here. Steve Nash, Jason Richardson and Amar'e Stoudemire are their main weapons and a large part of the outcome depends on how they perform.
Here is the official Game 6 preview by NBA.com:

BetOnWins Prediction: It's going to be a difficult game for the Blazers but still our NBA pick here is for them to win and force a decisive Game 7 in Phoenix mainly because of how motivated they will be to win, the fact they will be playing at home and the return of Brandon Roy.