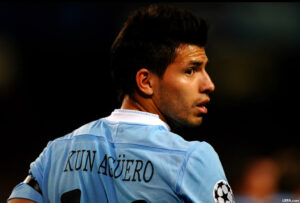 There are loads of interesting matches to be played all over the world, so we bring you the best football betting predictions for the 1st of October, 2011. There are some huge derbies to be played in England and Italy, with Everton v Liverpool, Tottenham v Arsenal, Inter v Napoli and Juventus v Milan.
Blackburn v Manchester City Prediction, 16:00 CET
There is plenty of drama surrounding Man City lately, with the Carloz Tevez saga who refused to play against Bayern in the Champions League. It seems that Roberto Mancini has some problems aligning his stars. There is loads of quality in their roster, but its also filled some pretty scandalous individuals like Balotelli and Tevez, and that could hurt the team spirit. Blackburn have proven how difficult they could be to breakdown, as they defeated Arsenal 4-3. Franco di Santo is their main threat up front. Of course, City are the favorites to win this fixture but backing them up at 1.44 does not seem like a good deal. Blackburn are strong at home, so we are going for the goal/goal option.
Betting Verdict: Both Teams to Score @ 1,72
Hoffenheim v Bayern Munich Prediction, 15:30 CET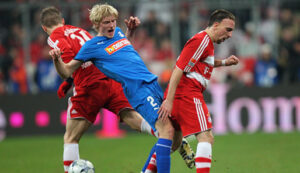 Bayern Munich are one of the most in-form teams in Europe having recorded 10 straight wins now! What's even more amazing is that they have not conceded even a single goal in all those victories! That's certainly one of the most remarkable runs ever seen, and it goes out to show how strong this side and how positively they've developed under the guidance of their new coach Juup Hainkes. With the likes of Ribery and Robben on the wings and Gomez at the center of their attack, goals are guaranteed for the Bavarians. However, Hoffenheim are one of the most technically gifted and attacking sides in the Bundesliga. They have suffered two straight defeats now, and that will make them hugely motivated to get something out of this high profile derby.
Betting Verdict: Both Teams to Score @ 1,80
Inter Milano v Napoli Prediction, 20:30 CET

Inter look completely reborn since Ranieri took over just about a week ago. They have now produced two straight wins, away from home, scoring three goals in each contest. Definitely, a huge improvement since the mini-Gasperini era. Zarate scored his first goal for Inter, and stated that he wants to do his best to turn his loan spell into a permanent move. The Argentine youngster Alvarez is settling in nicely, and it seems that Ranieri has already formed a good idea of how to rotate this squad and make all the players happy.
Meanwhile, Napoli are going through an absolute renaissance as the likes of Cavani, Hamsik, and Lavezzi are resurrecting the Maradonna era. They are playing the best football in Italy. They produced their first Champions League win ever, and they also brushed aside AC Milan 3-1 two weeks ago. And above all, they are doing everything with incredible ease and are scoring goals for fun.
Betting Verdict: Both Teams to Score @ 1,80

Betting Parlay: Bet On a Parlay of these three Goal/Goals at Bet365, and you will have a total odd of 5.60!