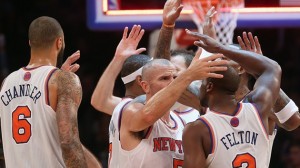 The NBA on Sunday has turned into one of the best events in the weekly sports calendar, because it's designed as part of the regular season schedule to feature some big games and that's exactly what this Clippers at Knicks prediction on February 10th, 2013 is all about. After becoming only the third team in NBA history to record an undefeated calendar month by winning all 17 of their games in December, the Clips have had a much more difficult start to the new year and now they have lost eight of their last eleven contests.
Truth is that the Clippers had to deal with injuries to some of their key personnel during that bad stretch. Chauncey Billups has been out for practically the entire 2012. Blake Griffin missed several games. Jamal Crawford was dealing with shoulder and facial injuries, but worst of all, Chris Paul missed twelve games with a bruised knee. Without CP3, the Clips are not the same team. You could tell that in their defeat last Sunday in another nationally televised game where they lost to the Celtics despite the absence of Rondo and Sulinger. Paul is the hear and soul of that ball club and without him they look lost on the floor and most of their attacks turn into a complete chaos. He looked rusty in his return two days ago where LA lost another game, this time to the Miami Heat.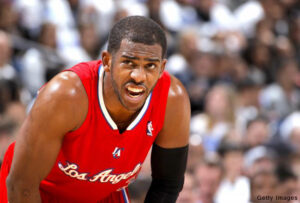 Paul had a poor game by his standards scoring just three points with only two assists in 19 minutes Friday as he is making his way back into full shape. Head coach Vinny Del Negro said after the game: "Obviously, Chris is trying to get back. He's got to take control of the game and physically right now he's not capable of doing that." Still though, it's always better to have Chris Paul than not have him at all. An interesting fact about this Clippers at Knicks NBA prediction is that this will be CP3's first game against the Knicks since making the move to LA. He was once widely rumored to make a transfer to New York and play there, so it will be interesting to see how fans at the Garden will accept him.
For the Clippers, this game is a chance to get back to winning ways and start another good run. Good news for them is that for the first time this season, Del Negro has all 15 players on their roster available and practicing. Billups is back, as are Griffin, Grant Hill and Jamal Crawford seems to have recovered fully. An interesting moment about this Clippers at Knicks preview and prediction for February 10 is how Chauncey Billups will perform against one of his former teams since he played 21 games on quite a good level for the Knicks back in 2010-11.
As for the home team in this most accurate NBA betting pick for Sunday, coach Mike Woodson also has all his players available. Amare has been making a steady improvement since coming back two weeks ago. Shumpert has not missed a beat, but that's normal given his young age. Raymont Felton is back orchestrating the offense along with Jason Kidd who now has 12,001 assists becoming second in the all-time assists leader board behind John Stockton of course. Melo is continuing his MVP-caliber season, so the New Yorkers are in excellent position going into this game.
Betting Verdict: Clippers to Win @ 2.40