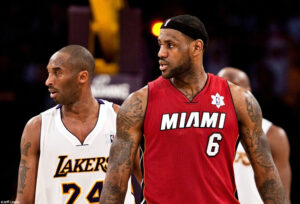 One of the biggest and most spectacular basketball games of the modern era is coming up tonight as the struggling Miami Heat take on a resurected LA Lakers team. These two ball clubs are on the opposing ends of the latter as Miami are coming into this match having lost 5 games in a row, while the men in purp & yellow are unbeaten after the All-Star break with 8 consecutive wins. Therefore, the online bookies such as Bet365 are favoring LA over Miami.
Everyone who follows the NBA closely knows that the Heat are struggling right now. They have a dreadful record against playoff-caliber opponents. Last Friday, the Spurs smacked them down with a 30 point differential, and on Sunday the Bulls beat them at the buzzer at their own building. After the Bulls games, coach Spoelstra went on to say that two of his players were crying in the locker room, so the "Crygate" affair started and everyone started making fun of the Heat. They went on to lose their next game as well, going down to Portland at home. So it has been a nightmare period of the Florida team, which at one point in the season had 21 straight wins.
Most people in the US are hating on the Heat and hope for them to lose just about every game. Even Wade said after the Bulls loss that "the world should be happier now that they are losing." Lakers coach Phil Jackson gave an interesting interview yesterday, at Miami, saying: "From what I've heard, this team feels like they're being looked at to lose, or they've been hoped at to lose. I know locally that can't stand true, but nationally, if that's the case, it's a burden to carry. And then those games that are dramatic become bigger than they really should be."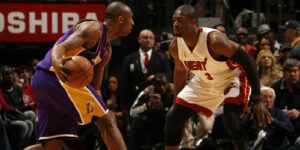 So what's the big problem with the Heat right now? Basically, they have turned into a 1-on-1 type of street ball team that simply relies on Wade to make a play for himself, then James to make a play for himself, then kick it out to Bosh on the perimeter, and Miller or Jones can try a 3-pointer. In essence, they are not playing like a team, Wade and James don't seem to trust their teammates, and the head coach doesn't seem to be good enough to handle these stars and draw some good plays for them. Bosh is certainly among the biggest dissapointments and he is struggling to adapt to his new backup role, where he has to settle for some outside jumpers, and when he misses a few his confidence drops and starts to struggle.
An interesting stat is that the Heat's bench has been outscored drastically over the last four games – 149-51. It's an undeniable fact that their bench players are bellow average, and it would be almost impossible for them to really make it to the 2011 NBA Finals with such a weak bench.
But we also got to remember that the Lakers were seriously struggling at certain periods of the season too. They had some jaw-breaking losses against some really bad teams like Bucks, Pacers, Grizzlies, etc. It won't be such a huge upset for them to lose this one, as they are actually waiting for the Playoffs to show their real face.
Lakers at Heat Prediction: The bottom line is that the Heat will be desperate to win this one. They won't go down without a fight, and knowing that it won't be such a huge upset for the Lakers to lose this one, our prediction is for Miami to finally break through. Heat will win this one as they are looking at this game as a potential turning point and the victory here will certainly help them get their confidence and swagger back.