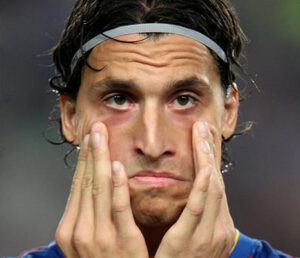 AC Milan hosts a dangerous Palermo side at the San Siro tonight attempting to get the maximum three points before the Sunday derby with Inter. However, don't expect to be an easy ride for the Rossonerri as Palermo have shown to be capable of producing great results against them on more than one occasion. It should be an interesting match in Milano with plenty of goals in it.
Massimo Allegri has already issued a warning towards his player in the pre-match conference yesterday by saying the following: "Palermo got back to winning ways against Genoa on Sunday, after suffering four defeats. The Sicilians have good players, skilled youngsters who run a lot. We'll have to play with a lot of attention and sacrifice. Tomorrow's match is important for the league table and for our preparation for the derby. Of course, we have a basic formation, but playing every three days means also more injuries and suspensions, so it's normal to make some changes. "
Palermo are a tricky side and they already defeated one of the Italian giants this season,by beating none other than Juventus in Torino with a smashing 1-3 result. Plus, Palermo won the last two games against AC Milan 3-1 at home, and 0-2 in San Siro. So last season, Palermo beat Milan not once but twice. That means that Palermo are fully capable of beating the Rossonerri and they are fully aware of their huge potential. With top players like Bovo and Balzaretti in defense, Liverani and Javier Pastore in midfield, Miccoli in attack along with Pinila and Macaranoe. All in all, Palermo are one of the best sides in the Calcio and they will prove this tonight by escaping with a point.
Our prediction for Milan v Palermo is for a Draw! People from all over the world will be betting on Milan to win and these are exactly the type of mass-betting matches that go wrong for the average punter. Every round in the Calcio, there is always one big side that slips up. Over the weekend, it was Inter that made a 1-1 draw with Brescia. This time, it's AC Milan's turn.
The stats also speak in favor of a draw here. Palermo have not ended in draw for 7 straight matches. Meanwhile, Milan have not shared the spoils in their last 6 Seria A meetings wining 5 and losing 1. These are some good indications here. Furthermore, these two sides have not ended in a draw for 6 straight games with each team wining 3. It's about time they split the points.
Milan v Palermo Prediction: Palermo has been one of the boogie teams for traditional forces in Italy and they also manage to produce a good result against the likes of Inter, Juve and Milan. We expect another strong showing by them but a single point is the most they can get here.
Bet On Draw @ 3,75!