It has been a though start of the 2010/11 season for Inter as the treble winners of Europe are finding live difficult without Jose Mourinho. They have had more draws than victories in all competitions so far and you can tell their squad needs a lot of improvement over the winter transfer window, especially in attack and midfield. Nonetheless, Inter are a worthy side and we expect them to defeat Lecce tonight.
The big news for Inter going into this match is that they are missing a number of important players. Walter Samuel who is at hear of their defense along with Lucio, got injured in the weekend match against Brescia and is now expected to miss the rest of the season! That's a huge blow for Benitez as Samuel was a guaranteed starter and is basically an irreplaceable member of their starting 11. But the bad news for Inter continue. Their playmaker Wesley Sneijder will miss this game as he is suffering from Anemia. And if that wasn't enough, midfield battler Esteban Cambiasso is also out. And there is even more bad news for Inter. Julio Cesar who is the best goalkeeper in the world misses this game as well.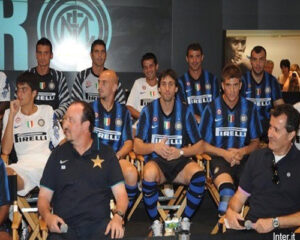 Rafa Benitez acknowledged the problems faced by his club by saying the following: "We will wait for the analisys to know what happened to Samuel's knee, Snejder felt into a faint, in the dressing room and more over, Maicon that we all knew were playing with problems."
So Inter have a lot of key players unavailable for this game, which explains the high odds for them at the online bookies. A win for the man in black and blue is rated at about 1,80 and that's the outcome we predict, but it's not going to come easy.
Lecce v Inter Prediction: Our pick is Inter to win as they will be desperate for the full three points before the Milan derby. However, given all the squad players they are currently having, we expect a difficult match which should in a draw in the first half only for the Nerrazzuri to gain a scrappy victory in the second period.
Bet On Draw/Inter as First Half/Final Time type of bet @ 4,50