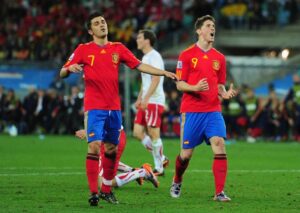 This Mexico v Spain prediction is very special, because for the very first time in their entire history Spain will enter the football pitch as World Champions and will wear a star on their jerseys symbolizing this great accomplishment. However, history has proven that in such fixtures some negative surprises are in store for the favorites.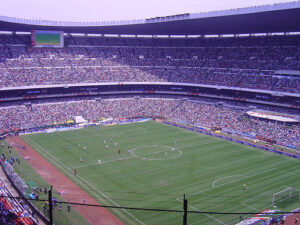 Tonight's match between Mexico and Spain will be more than just a friendly as it will mark La Roja's debut as defending champions of the world. The match will be played at the Azteca stadium in Mexico City which is one of the most historical footballing stadiums ever. Estadio Azteca was build in 1966 and has a staggering capacity of 106,000! This will play a major role in our Mexico v Spain prediction in a sense that it's factor working in favor of the hosts.
If you ask most football betting tipsters for their Mexico v Spain prediction, they will tip the Iberians to win but the reality will turn out to be quite different. History has proven time and time again that defending World Champions usually debut with a defeat. In the last 32 years, only two World Champions have managed to win their first game. In 1979 Argentina beat Bulgaria 2:1 and in the end of 1994 Brazil defeated Serbia 2:1. In all the other cases the defending World Champions lost 4 times and had 2 draws.
Mexico is a side full of young talent and had a decent performance in South Africa just a month ago. They have plenty of firepower up front with the pacy Hernandez who scored in his Manchester United debut last Saturday. In other words, Mexico does have the skill set to cope with Spain so for us it won't be a surprise to see them winning this game.
Mexico v Spain Prediction: Our free soccer betting tip here is that Spain won't win this game so you can bet on the Double Chance on Mexico or Draw at 1,67!