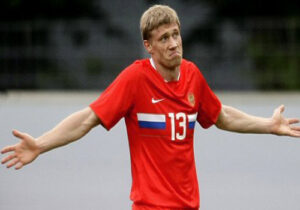 This Russia v Bulgaria prediction is indeed one of the best soccer betting picks for the day, because of how certain we feel about it. Russia get a fresh start under new coach  Dick Advocaat and we will be eager to impress their home fans after missing out on the World Cup.
Russia has a one of the better footballing squads in Europe and yet they failed to qualify for the World Cup as they got eliminated by Slovakia in the Playoffs. This was a huge surprise for all the soccer betting experts back then and it was a heavy blow for the entire 150 million nation. It's not normal for a side full of talent to underachieve so heavily so the Russian Football Federation decided to change Dutch head coach with another as Guss Hiddink was replaced by Advocaat.
The main reason why we favor the home side in this Russia v Bulgaria prediction is because they simply are the better team with better individuals. Russia has top players in practically every department while it's the exact opposite with Bulgaria who have been seriously struggling in recent years.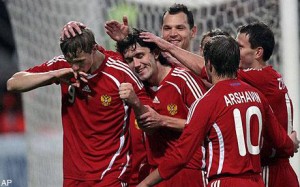 Starting with the goalkeeper Igor Akinfeyev from CSKA Moscow and with the defenders in front of him – Alexei Berezutsky, Vasily Berezutsky, Sergei Ignashevich (all CSKA Moscow), Yury Zhirkov (Chelsea/ENG), Russia has class in defense. The midfielders are are Diniyar Biliyaletdinov (Everton/ENG), Alan Dzagoyev (CSKA Moscow), Igor Semshov (Dynamo Moscow). The strikers Andrei Arshavin (Arsenal/ENG), Roman Pavlyuchenko (Tottenham/ENG) and Pavel Pogrebnyak (Stuttgart/GER).
Russia v Bulgaria Prediction: Bet On Russia to Win at 1,50!