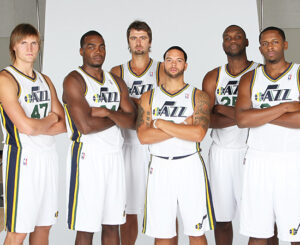 The Dallas Mavericks are the hottest team in the NBA right now having won 11 straight games, but as we all know in the world of sports betting, winning series are bound to end eventually. Utah Jazz are exactly the type of team that can end Mavs' victorious run and that's exactly what we predict will happen tonight.
Utah Jazz made history this season by clinching 5 straight comeback wins (after trailing at the break) and what was even more impressive was the teams they defeated during that period. They are playing some really good basketball though, proving all doubters wrong. You have to give them credit for that. After parting with Carlos Boozer, everyone thought that the Utah will fell apart but head coach Jerry Sloan know his business and knows exactly what type of players he needs to get the job done. He has a great eye for undeveloped talent and did a great job over the summer by bringing in Al Jefferson. Paul Milsap has also been making headlines with his remarkable performances.
Of course, when it comes to Utah, Derron Williams is the main man to talk about. D-Will is one of the top 3 point guards in the world of basketball right now and besides posting 20+ PPG and 10+ APG, his main impact is in closing out games, hitting clutch shots and basically sets the tone for the Jazz! He will face another great point guard tonight – Jason Kidd, but Kidd is about to turn 38 years of age,  so his best basketball days are definitely behind him and D-Will certainly has the upper hand both in terms of age and energy being 12 years younger (26) and in his prime at the moment.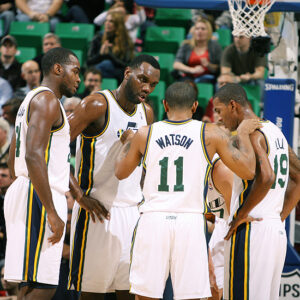 Al Jefferson is another strong reason why we feel confident of Jazz's chances of beating Dallas tonight. The ex-Wolves player has been in All-Star form this season posting double-doubles in every ball game. He will be matched with the hot Dirk Nowitzki so that should be a very interesting contest that will provide a lot of answers as to who wins this one.
Another good factor for this Jazz at Mavericks prediction is that Utah have won 6 straight games on the road so they feel confident taking their game into other arenas and going out victorious. They are just one win away from equalling their record of 7 straight road wins last season. Utah proved to be in top form right now by defeating Orlando Magic last night and it game with a convincing 117-105 scoreline. Furthermore, Derron Williams likes playing in Dallas as that's where he actually grew up.
Jazz at Mavericks Prediction: The bookies are favoring Dallas heavily here, but that's normal considering how good they have been playing over the last month. However, all good things come to an end and we expect Utah to snap their 11-game winning run and the odds for them to Win on Money Line are great!