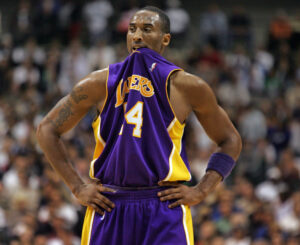 Game 4 takes place in Salt Lake City tonight as the Jazz take on the LA Lakers looking to avoid getting swept 4-0 in these series. There is no doubt that Lakers are the better team. First they are a much deeper team in terms of having a lot of quality players and a very strong second unit. Then they also have a serious advantage over the Jazz under the basket where Jerry Sloan's team have no answer for Pau Gasol, Andrew Bynum, Lamar Odom and Ron Artest. Lakers are a more physical team with much taller players and that certainly makes a big difference. The next big factor working in favor of the Lakers has been the way Kobe Bryant is playing right now.
Kobe is in top form at the moment and he is averaging over 32.0 PPG in these series with a Field Goal percentage above 50. It looks like Kobe from back in the days as he drills one jump shot after another. But still, the Jazz were really unfortunate to lose Game 1 and Game 3, especially Game 3 which they lost in the dying seconds of the game and blew two potential game winning shots as fans saw Deron Williams miss a jumper and then CJ Miles missed a simple tap-in right at the death. At the same time, Lakers had a great night hitting all their clutch 3-pointers in the final 4th quarter. Kobe hit a couple of threes, Derek Fisher too, even Odom and Artest chipped in from 3-point territory. Every shot they took was in and we have to admit luck was on their side. Of course, they are the defending champions in the NBA right now and there is a reason for that, but they were also quite fortunate on that night as well.
The Utah Jazz don't deserve to go out fishing without even a single win against the Lakers so our prediction for Game 4 is for a Jazz win! The Lakers should take it easy on them tonight only to close the series down in LA just a couple of days later. Here is the official NBA Game 4 lookahead:

BetOnWins Jazz vs Lakers Game 4 Prediction:Jazz to Win and avoid the sweep, sending the series back to Los Angeles. A lot will depend on Deron Williams and Carloz Boozer who have to step their game up. Kirilenko should also contribute. The odds for a Jazz win are not bad at all as Bet365 offers odds of 1.70 on Money Line for them.