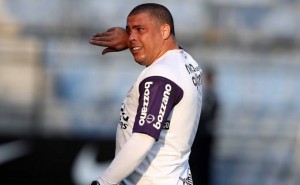 We are providing here our best betting tips from around the world for the 11th of September, 2010. Our picks come from the biggest leagues in football – England's Premier League, Germany's Bundesliga, Spain's Primera, and Brazil's Campeonato. Here are the details behind our soccer betting predictions.
18:00 CET, Italian Seria A, Inter vs Udinese Prediction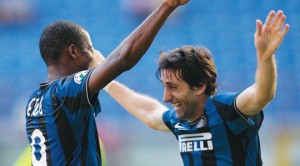 Inter opened their Seria A campaign with a goalless draw against Bologna and are now returning to the Guizzepe Meazza hungry for their first 3 points in front of their supporters. Maicon is doubtfull and Benitez will most likely decide to save him for the Champions League trip to Twente next Tuesday, but even without the lively Brazilian right back Inter have the necessary quality to overcome an Udinese side that sold attackers Pepe and Quargarela over the summer.Eto'o and Milito sh0uld get on the scoresheet, while Wesley Sneijder is always a threat from set pieces.
16:00 CET, English Premier League, Fulham v Wolverhampton Prediction
Fulham welcome an unbeaten Wolverhampton side at the Craven Cottage today, looking for their first win of the season. Londoner's main man in attack Boby Zamore has now recovered and will play in this game. Fulham started the season with 3 straight draws so a fourth one in this match look quite impossible from a purely statistical point of view. Their starting goalkeeper Mark Schwarzer is also available for selection which is another boost for them.
16:00 CET, English Premier League, WBA v Tottenham prediction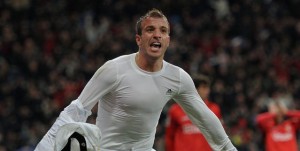 Tottenham are desperate to recover after their stunning home loss to Wigan last round by claiming all 3 points away to WBA. Harry Rednapp made a number of new signings in the last moments of the transfer window and in this match all three of them are expected to debut. Rafael Van Der Vaart was brought from Real Madrid to boost the midfield and add creativity. William Gallas came on a free transfer to provide experience and class at the back. Goalkeeping troubles should be solved by new signing Stipe Pletikosa wh0 should replace Brazilian Gomez.
Crouch has recovered from his back injury and Croatian midfield maestro Luka Modric is also fit to play. Defoe is the major miss for Tottenham as he is out for the next 6 weeks but the Londoners have plenty of class in attack to make up for that. The Hotspurs haven't won away at WBA since 2003.
Bet On Tottenham to Win @ 2,00

18:30 CET, German Bundesliga, Bayern Munich v Werder Bremen Prediction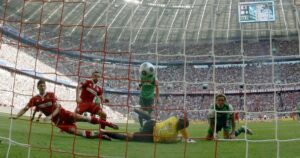 Bayern Munich got hammered in their last Bundesliga match against Kaiserslautern as they lost 2-0. Weder Bremen meanwhile posted a 4-2 win against Cologne and qualified for the groups of the Champions League by eliminating Sampdoria. Werder are proving to be a worthy side even without Mesut Ozil as Marko Marin is filling his shoes quite nicely so far. Pizzaro will miss the match for Werder so they will have to rely more on Rosenberg.
This is the 99th official meeting between those two sides with Bayern leading the head to head with 47 wins against 26 for Werder. Since Klose got transfered from Werder to Bayern, he has never scored against his former employers in a total of 7 games. The match will mark Franz Beckenbauer's 65th Birthday!
Per Mertesacker is just one of three important players who are out for Werder in Munich along with Claudio Pizarro and Naldo.
Bet On Bayern to Win @ 1,55

18:00 CET, Spanish Primera, Barcelona v Hercules Prediction

This could be the big shocker of the day as Barca might be going through the "FIFA virus". During the international break, all their star players traveled to South America to play the friendly between Argentina v Spain and now the are back to Europe, but this will cause a huge fatigue with all the miles worth of traveling and the time difference. Furthermore, Hercules are forming as a very ambitious team that has already attracted a number of big names as Nelson Valdez from Borussia Dortmund, Roiston Drenthe from Real, and David Trezeguet from Juve.
Bet On Double Chance on Hercules to Win or Draw @ 7.00


23:30 CET, Brazil Seria A, Corinthians v Gremio Prediction
This is one of the most interesting betting picks for today coming from the Brasileiro. Corinthians have a 100% home record with 10 wins out of 10 matches while Gremio are without a win away from home! That's the perfect recipe for a surprise and thus our betting tip is for Gremio to beat Corinthians. Ronaldo is not the player he used to be and with him leading the attack, Gremio have a good chance of surprising their opponents tonight.