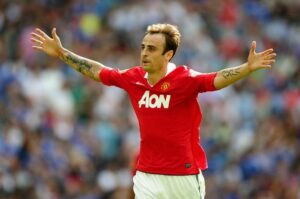 Manchester United are searching for their first away win in the Premier League as they play in Liverpool today against Everton. The Toffees on the other hand are looking for the their first win of the season as they have collected just 1 point from three matches. So we will see two hungry sides battling against each other which is the main ingredient for a football spectacle.
Paul Scholes who is one of the most experienced players in English football right now, had the following words to preview this game: "They are a better team than they have shown so far. David Moyes has put together a group of good players and they've definitely improved over the years. Defensively they're very good – we found that out at their place last season when, after going 1-0 up, we didn't really create many chances and lost 3-1. They haven't scored many so far this season – hopefully they're not saving them for this weekend!"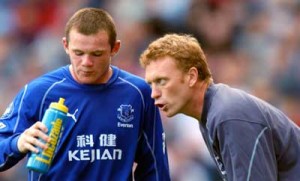 An interesting fact is that with this match, Everton and Man Utd will become the first clubs in history to have played exactly 700 Premier League fixtures. So it's game number 700 in the EPL for both sides. Both teams are led by a Scottish manager (David Moyes and Sir Alex) and have plenty of x-players in their squads. Everton's Luis Saha, Tim Howard and Phil Neville used to play for United, while Wayne Rooney was brought to professional football by Everton and that's the club that gave him his Premier League debut. Another interesting stat is that the Toffees have not lost at home since November, while the Red Devils have not been defeated on the road since their 3-1 loss exactly against Everton last season.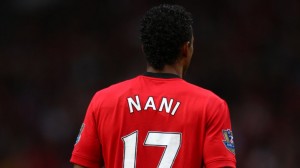 Team news are as follows. Saha is out of this game due to a calf injury, while Victor Anichebe is doubtful. James Vaughan is loaned to Crystal Palace, thus David Moyes will have to rely on Jermaine Beckford for the goal, but he has zero PL goals in his resume. Everton's midfielder Jack Rodwell is out for 3 months.
News are much better for Ferguson as he can finally rely on Rio Ferdinand, while Rooney is fit and should feature despite all the controversy surrounding him in the last week. Man United have a full group of players to rely on, except for long term casualties Carrick, Anderson and Hargreaves.
Everton v Manchester United Prediction: The Red Devils will win this match but it won't be easy for them in a crazy atmosphere provided by a jam-packed stadium. United are the better side and after dropping 2 points in their last visit (2-2 draw with Fulham) they can't afford to lose more points.
Bet On Manchester United to Win @ 1,90
To get complete Access To BetOnWins.com and receive the password to unlock our Protected Pages, sign up for our 10-Day Pack for Just 5$