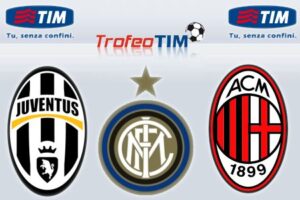 The 2010 TIM Trophy wll be played tonight at the San Nicola stadium in the Italian city of Bari. This will be the 10th edition of the TIM Trofeo and once again it stays true to the tradition of being a 3-team tournament between Inter, Juventus and Milan. Each team plays against the other 2 in matches lasting just 45 minutes. Again, staying true to its roots, the TIM Trophy takes place just two weeks before the start of the Seria A. The opening match features Inter v Juventus.
Inter v Juventus Prediction, TIM Trophy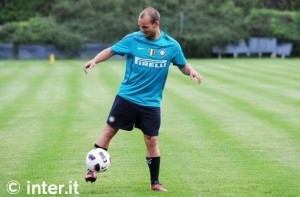 Our TIM Trophy predictions start with the first match and thus we bring you our Inter v Juventus prediction. When betting on friendly matches, it's essential to be aware of the players that will feature otherwise you could be in for a huge upset. So we got news for you.
Rafa Benitez has called up his best players along with some youngsters that will be tested: 1 Julio Cesar, 12 Luca Castellazzi, 21 Paolo Orlandoni, 2 Ivan Cordoba, 6 Lucio, 13 Maicon, 23 Marco Materazzi, 25 Walter Samuel, 26 Cristian Chivu, 34 Cristiano Biraghi, 35 Simone Benedetti, 57 Felice Natalino, 5 Dejan Stankovic, 10 Wesley Sneijder, 19 Esteban Cambiasso, 20 Joel Obi, 29 Coutinho, 30 Amantino Mancini, 40 Nwankwo Obiora, 9 Samuel Eto'o, 22 Diego Milito, 27 Goran Pandev, 33 Victor Obinna, 88 Ludovic Biabiany.
As you can see, Inter has all their stars lined up for the TIM Trophy meaning they are in Bari to do business. It's also interesting to note that Maicon is part of the squad while Balotelli is not. Luigi Del Neri who is now in charge of Juve has not named his squad yet.
Inter v Juve, TIM Trophy Predictions: Inter will use the majority of their top players for this match against Juve so we favor them to win. Football Betting Pick: Inter to Win!
Milan v Inter, TIM Trophy Predictions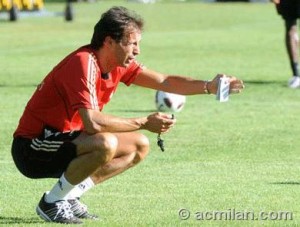 Our AC Milan v Inter prediction in this edition of the TIM Trofeo is for Milan to win. The logic behind our pick is related to the history of the encounters between the two sides showing that the Rossoneri have suffered a lot from the city rivals in recent years and it's finally time for them to get back at Inter, even though it's a just a friendly. Milan are now coached by Allegri who was in charge of Cagliari last season, but basically it's the same OLD Milan with Seedorf, Ambrosini, Gattuso, Pirlo, Kaladze, Oddo.
Milan v Inter, TIM Trophy Predictions: Milan will be more motivated and the fact that the match is just 45 minutes gives them a better chance with the older squad they have. Football Betting Pick: Milan to Win!