Yesterday was a big day for online betting as we posted 4 winning picks out out of 4! We got the top soccer picks for today, 12 August, because although there aren't that many fixtures to bet on but we still found some winners for you and they are coming from Brazil.
Santos v Avai Prediction
After winning the Copa do Brasil, Santos are back in business as they take on Avai in the Copa Sudamericana. One of the safest Santos v Avai predictions is that we will witness a close encounter with lots of spectacle in it. The interesting thing is that Santos won the Copa do Brasil after a 2-1 defeat to Vitoria BA but even that was enough as they won the first leg 2-0. Prior to that loss, Santos were on a run of 3 straight victories.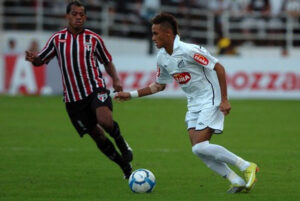 A very important factor to consider in our list of top soccer picks for today is the form of the teams involved. Santos are on a good run right now and are certainly one of the most in-form teams in Brasil right now. They are deadly in attack powered by Robinho and Neymar which are basically scoring goals for fun. Neymar has already been heavily linked with a transfer to some of Europe's biggest clubs particularly Chelsea and he is proving just how good he is in every game he plays. He scored a goal in Brasil's 2-0 win against USA last Sunday.
However, there is a tricky component related to this Santos v Avai prediction if you are about to back the home side to win. Santos' top players  Robinho and Neymar featured in the national side's match against the US so they might be feeling a bit tired today and should that be the case they might fail to lead their team to victory tonight. Avai are a serious opponent and have in fact collected one point more than Santos so far in the Brasilero Serie A 2010. Avai are currently 6th in the  league table while Santos are 7th.
Santos v Avai Prediction: This is one of the best soccer picks for today and our recommendation is for you to bet on Both Teams to Score which is rated by online betting companies at 1.61!
Gremio v Goias Prediction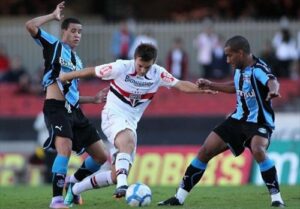 We continue our top soccer picks for today with this Gremio v Goias prediction which is also from the Copa Sudamericana. Gremio are super strong at home where they play in front of a sold-out stadium full of their colorful fans chanting like crazy during the entire 90 minutes. It's hard to see them losing tonight in such an atmosphere. In fact, our Gremio v Goias prediction is for Gremio to win.
Gremio have not won a single game for over two months now as they last tasted success on the 4th of June in a Seria A match against Atletico MG. This negative period is way too long and it's just the type of statistic you should be looking for as that's the secret to football betting.
Gremio v Goyas Prediction: Bet On Gremio to Win at 1,67!
Top Soccer Picks for Today, 12 August:
– Santos v Avai pick Both Teams to Score @ 1,67
– Gremio v Goias pick Gremio to Win @ 1.61
Combo Bet = 2,69