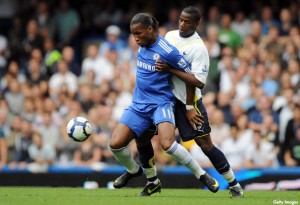 It's the London derby between Tottenham and Chelsea in a game that now seems to be bigger than ever. After their spectacular start of the season when Chelsea were trashing opponents with 4-5 goals difference and appeared totally unbeatable, Roman Abramovic's men have been in a real crisis over the past month having won just one game from their last 6 matches. Meanwhile, Tottenham are flying high as they finished first in their Champions League group where they had though opponents in the likes of current title holders Inter, Werder and Dutch champs Twente. So this London derby features two teams that are on the exact opposite end of things.
We are going to give it to you straight – our Tottenham v Chelsea prediction is that the Blues will win this derby, because they are superior in terms of football qualities and it's about time for them to get back on track and save Ancelotti's job. It has been just way too much joy for Tottenham fans lately and they will get a reality check today. It's the first time in club's history to play in the groups of the Champions League, and they went on to win their Group A with 11 points. They trashed Inter 3-1, made an impressive 2-3 comeback win against Arsenal, followed by another big derby victory against Liverpool where they were also down at the break (0-1,2-1), then thumped Werder 3-0 at home. All in all, Tottenham have had plenty of big victories lately and it's about time for them to lose a few matches, because it's all about balance in the world of sports. You can't just be on the winning end of things all the time, as Chelsea learned.
Chelsea started the season with 6 straight wins where they simply anihilated their opponents posting a total goal differnce of 25 goals scored and just 2 allowed. They kept riding on this success road until mid-November when everything started to collapse for them. It all started with the shocking 0-3 loss against Sunderland, then Birmingham defeated them 1-0, then they had 2 straight 1-1 draws against Newcastle and Everton, and this week they lost to OM 1-0 in the Champions League. So with just one win in over the past 30 days, Carlo Ancelotti's job is now in danger and another defeat in the London derby today will certainly make the atmosphere at Stamford Bridge even more tense. The Blues must surely win this one.
The list of injuries in both sides certainly point to that as well. Harry Rednapp received a major blow yesterday when in-form defender and former Chelsea player William Gallas was ruled out of this derby due to hamstring injury. Their best midfielder, argubly the one that brought the winnig spirit into the locker room, Rafael van Der Vaart is also unavailale, along with Jermaine Jenas, Dos Santos, Krancjar, King, Huddlestone, O'Hara, and Woodgate! We are talking about 9 first-team players missing for Tottenham. The only major absentee for Ancelotti is Frank Lampard but has been missing this entire season so far, thus Chelsea know how to win without him.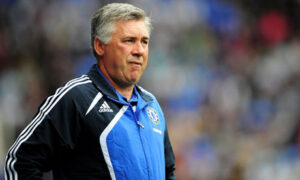 The Italian manager exlpained the current poor form in the following way: "I think there is more than one reason. First, Didier is not fit 100 percent, he had malaria and this caused fitness problems. He is not quick enough in this moment. The second is that the players are not 100 percent fit, the third is that we played too slow and the fourth is we need more focus when we shoot."
"It is not enough to earn money, we are not here for money, but because we want to do the best and give joy to our fans. I'm happy to play against Tottenham, Manchester United, Arsenal. We have to hit back in these games. It was not a reality to score six goals [in every game], but it is not a reality to score three goals in five games for us. We have to find the right way."
Tottenham v Chelsea Prediction: In a few hours from now, Chelsea will be back on track! The Blues will win this London derby, because they are super motivated to get out of this crisis, plus Tottenham have 9 important players missing.