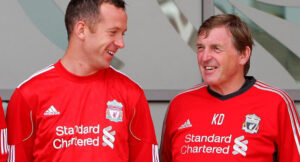 After some unconvincing displays during their preseason, Liverpool mark the start of the new campaign at Anfield against Sunderland. Of course, despite all their struggles in recent years, the Reds still remain one of the most beloved clubs worldwide with millions of fans that are hungry for silverware, and I mean any silverwear. That drought at Anflied has been so long that even winning the FA Cup would do, although fans would love to see their team win the Premier League after seeing Man United even the number of total titles with their 19th won last season. However, it does seem a bit of a long shot for this particular Pool side to actually lift the Barclays trophy at the end, but that does not mean they won't win us some money  along the way.
Liverpool have been pretty modest on the transfer market with Charlie Adam from Blackpool and Steward Dawning from Aston Villa being the biggest additions. Dalglish also went on to buy the Brazlian goalkeeper Doni from AS Roma, to provide some support for Pepe Reina. The Scotsman spent a lot of money on a young, and highly talented youngster as  wonder kid Jordan Henderson, which was brought exactly from Sunderland. Adam, Dawning and Henderson are all midfielders, so it's clear that Dalglish is trying to strengthen up that particular line, as he already made moves in the winter to improve the attack by bringing in Suarez and Caroll for the ineffective Torres.
Charlie Adam was a key player for Blackpool, thanks to his great passes and his ability to find the attackers wide open. Dawning is a great left winger/midfielder, due to his accurate crosses that should be falling straight to Andy Carroll's head. It would appear that Liverpool's biggest problem right now is the absence of Steven Gerrard, who is expected to miss the first two months of the season with an injury.
Here is what Dalglish said ahead of the match against Sunderland at Pools' official website:  "Sunderland will be a difficult fixture. There's been a major turnaround of players there over the summer. We'll need to do a bit of revision and see which players Steve has brought in and let go. Their team will be very different to the one we faced back in March. Obviously Jordan is one they've lost. He's a good player who they would have been understandably reluctant to let go. But sometimes as a manager you've got to be philosophical and say if a player wants to go we should let him leave. I don't think (Sunderland fans) will have any animosity towards Jordan."
The target set by the management ahead of Kenny Dalglish is a top 4 finish, so that Anfield faithful can enjoy life in the Champions League again. This is indeed a realistic goal given the amount of investments made and the quality of the side. However, Liverpool have underachieved time and time again, so it certainly won't be easy for them against the likes of Man United, Chelsea, Man City, Arsenal and Tottenham.
The reality is that Liverpool have been super shaky in defense as they let 15 goals during their preseason and that happened against some really lowly oponents – against Chinese side Guangdong, a Malaysia XI, Hull City, Galatasaray and Valerenga. Each of these sides put three goals past Pools' weak defense, so if they aret truly about to achieve their targets, the management should think about spending some more money on buying quality defenders.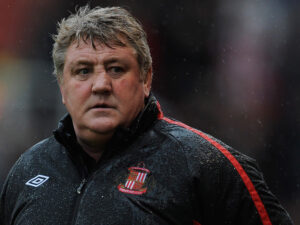 Of course, there is no way of giving an accurate football betting prediction without analyzing both teams involved, and with that in mind, we take a look at Sunderland and how they have moved over the past several months. The truth is that Sunderland have taken several steps back by offloading some of their best players, such as leading goalscorer Darren Bent and their creative midfielder Jordan Henderson who will debut agianst his former club. Manager Steve Bruce will introduce a totally new team at Anfield as Danny Welbeck was also brought back to Manchester United when his load period finished. Sulley Muntari was also not retained and the African returned to Inter.
The new signings for the Black Cats have been highly-rated 20-year old South Korean striker Ji Dong-won. Former Manchester United defenders Wes Brown and John O'Shea plus Birmingham City midfielder Craig Gardner.
Liverpool v Sunderland prediction:The pressure will be on Liverpool as fans would expect them to win their Premier League opener against a Sunderland side that lost most of its key players. However, as we all have learned over the years, there are no easy games in this league, and despite the advantage on paper, the Reds will have to watch out for Gyan Asamoah as their defense has been a serious issue over the preseason friendlies. 
Betting Verdict: Liverpool to Win @ 1,55
Over 2,5 Goals @ 1,85