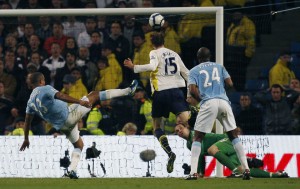 The English Premier League is set to kick off with a big derby between the Londoners and the Citizens so we are giving you our most accurate Tottenham v Manchester City prediction. It's going to be a massive game and the funny thing is that it's a replay of last season's final match where those two teams squared off to decide who will take the vital 4th spot giving Champions League football. It was Tottenham that won that game 0-1 at the Stadium Light and that victory allowed to qualify for CL in expense of Manchester City. So something of a rivalry is being formed up between those two clubs which is another reason why it's tough to give a good Tottenham v Manchester City prediction as both sides are well balanced.
Tottenham v Manchester City Prediction – Money Doesn't Buy You Instant Success

Once again the Arabic owners of Manchester City went on a summer spending frenzy investing about 100 million euros on new players, but are they really worth it? Truth to be told, their only decent new signing was David Silva and that's a very important factor to consider for our Tottenham v Manchester City prediction on the 14th of August.
Their other big signing was Yaya Toure but he is definitely not worth the money. Man City's owners turned Yaya into the highest paid player in the entire history of the Premier League with a weekly salary of over 200,000 pounds! And when you thing about it, if Yaya was that good Barcelona would have never sold him in the first place plus he never really had an impact in Spain. One of our top Premier League predictions is that Yaya Toure will turn into a real flop and fail to cover the tremendous expectations people have on him.
The other "big" signings City made are Kolarov and Boateng. Kolarov is a left back who made an impact last season in Lazio. Kolarov is indeed a good player and will make the Citizens better but his price tag of 20 million euros is also quite hight. Boateng on the other hand is another bizzarre transfer as he is nothing special. Boateng is a defensive midfielder bought from Hamburger.
Another important factor for our Tottenham v Manchester City prediction is the poor form of Adebayor. Emanuel Adebayor hasn't been his usual self ever since the end of last season. The Togo striker looks totally out of shape and we can't see him scoring against Hotspurs. The only bright light at City's squad remains Carlos Tevez and he is their game changer. If Tevez has a good day on the 14th of August that will certainly help his team escape with a point.
Manchester City Probable Starting 11: Shay Given (IRL), Aleksandar Kolarov (SERB), Joleon Lescott (ENG), Kolo Toure (CIV), Pablo Zabaleta (ARG), David Silva (ESP), Gareth Barry (ENG), Yaya Toure (CIV), Vincent Kompany (BEL), Emmanuel Adebayor (TGO), Carlos Tevez (ARG).
Tottenham v Manchester City Prediction – Sometimes Less Is More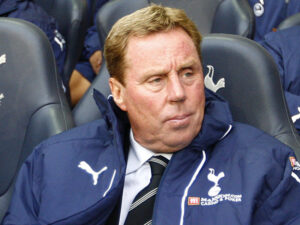 Ever since Harry Redknapp took charge of Tottenham the Londoners have been on a rise. You can tell that the man has a vision for the game and knows exactly what types of players he needs to build a successful team in England. As far as Tottenham's transfer policy is concerned, it seems they are following the motto of "less is more". They didn't make any major transfers this summer as they already have a great group of players that will be even more mature and in-sync this season. All their players know each other really well as oppose to City who are constantly changing their roster. That's a major factor in our accurate Tottenham v Manchester City prediction.
Tottenhman Probably Starting 11: Heurelho Gomes, Alan Hutton, Michael Dowson, Ledley King, Gareth Bale, Jermaine Jenas, Wilson Palacios, Luka Modric, Niko Kranjcar, Peter Crouch, Jermain Defoe.
Tottenham v Manchester City Betting Guide
In terms of football betting tips, the game between Tottenham and Manchester City is not an easy one to predict. Both sides are fairly even and it will come down to who is in better form in the opening day. One thing is certain though, they like to play attacking style of football so goals should be plenty in this fixture.
Both Teams Will Score while the total number of goals will be Over 2,5! Either one of these two picks is rated at the odds of 1,8 so it's a good idea to cover them.
Tottenham v Manchester City Prediction: It should be a goal fest out there in London so betting on Over 2,5 goals or Goal/Goal is a very good idea. In terms of end result, the match will most likely end in a Draw which is offered by betting companies online at 3,30.