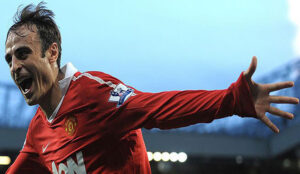 7
One of the biggest games in the football calender takes place at Old Trafford tonight as Manchester United take on Arsenal in what could eventually prove to be a title decider. A lot of is at stake for both sides, but the interesting fact is that if the Red Devils avoid a defeat, they will make a new club record for an unbeaten start of the season as they are currently 15 matches without a defeat.
BetOnWins.com focuses on providing punters with the most accurate betting picks possible and in this case right here, the online bookies are favoring the Reds providing 1,85 on them to win, the draw is available at 3,60 while Arsenal are considered as absolute underdogs with the odds for them to win being 4,20. All these numbers are offered by bet365. So where should you lay your money?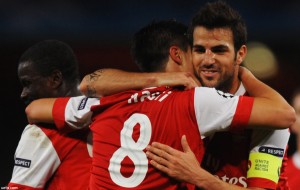 Truth is that it's almost impossible to predict who is going to win this game. The big news is that Cesc Fabregas is rated as "doubtful" and the outcome will greatly depend on his presence. Should he play, the Gunners have a big chance of getting at least a point from their visit to the Theater of Dreams. But if he doesn't play, Arsenal lose a lot of their energy and style. The Spaniard is without a doubt their most important player, the one who leads them, orchestrating all their attacks and supplying the finishing touches. Usually, such big players do make a surprise return whenever the stakes are so high, so we actually expect to see Cesc at least on the bench. If Cesc plays from the start, then the odds of 4,20 on Arsenal are definitely worth it!
Still though, Man United are almost impossible to beat at home. Now that Rooney is back and finally looking like getting in form, the Red Devils are extremely dangerous in attack. Rooney has not scored from regular play (just 2 goals so far and both from penalties) so a good pick is to bet on him to Score at Any Time @ 2,00! Berbatov is playing the best football of his career, and Nani is also showing supreme qualities and with players like that it's hard to see United getting defeated at home tonight. Still though, anything can happen in such derbies.
Manchester United v Arsenal Prediction: But given how unpredictable the nature of this match is, perhaps the best betting pick is to go for Over 3,5 goals. Both sides love to attack and usually produce games with loads of goals in them. Our prediction is that Both Teams will score at least once (Goal/Goal 1,85) but given how big this game is, why not going for the higher risk and higher odds by betting on Over 3,5 goals. In other words, we expect a real football spectacle with at least 4 goals in it.