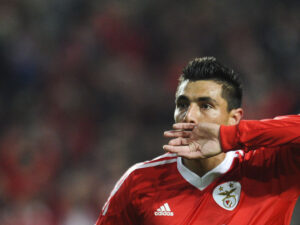 Another a pair of Champions League elimination stage matches take place tonight, and from the looks of it, we are going to get a much higher quality level of football this time around compared to last night. For the last three years, AC Milan got eliminated in this very same stage by an English opponent, and now they are facing the much younger and more dynamic Arsenal. Up North, in Russia, Benfica will have to battle not just a resiliant Zenit team, but also the though weather conditions.
Zenit v Benfica Prediction
Zenit will be missing four key players in the lineup, and that will be quite hard for Spalletti to overcome. Danny, who has been their most dangerous player in attack has got himself injured for the remainder of the season. Danny has been this team's most influential player, the man who organizes their entire game, so his absentee is a severe blow. His fellow strikers Bukharov and Lazovic are also out, meaning that Zenit will find it hard to score.
Another major factor that's bound to work in favor of Benfica is that the Russian league ended a few months ago, and now Zenit have not played an offical match since November, 2011. That's three months without an official game, and that's a lot of time for football at such a high level as the CL.
Benfica will field a strong squad here. They will have the Argentine pair of Saviola and Aimar to provide some spak from the bench, while Cardozo will lead the attack from the first minute. Gaitan is another dangerous player they got. All in all, Benfica are the strong side here and they will play to win, because away goals count the most in this stage of the competition.
Betting Verdict: Benfica to Win or Draw @ 1.60

AC Milan v Arsenal Prediction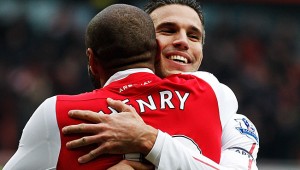 Another cracking game, perhaps the most interesting tie at that stage of the CL. As mentioned, AC Milan will try to turn their luck against English opponents. Pato is expected to feature in this game, and they also have Robinho, Ibra and Maxi Lopez in attack. Boateng, Nesta and Flamini have also overcame their injuries, and they will play. These are all positive news for the Italians that should help them get that crucial home win. For Arsenal, the main goal would be to score an away goal, so Goal/Goal at 1.83 is our pick here. Simply put, we will see a host of great strikers on the San Siro tonight, and that can only promise goals. Perhaps AC Milan will edge it by 2:1.
Betting Verdict: Goal/Goal @ 1.83