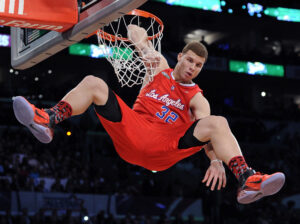 We've always said that one of the greatest things about the National Basketball Association is that it there are games being played every night, so teams and betting enthusiasts from all over the world have an opportunity to make something BIG all the time. From a purely betting perspective, there is always going to be at least one major surprise in the NBA on a nightly basis and our job is to discover that in advance. Have a good knowledge on the basketball game and the NBA only increases our success rate.
Clippers at Rockets Prediction
The Clippers are without a doubt one of the best teams in the NBA and with their great mix of youth and experience they can really challenge for the title this season. Grant Hill just made his season debut last Saturday in a strange loss against Orlando, and he had a good game last night at Memphis where the Clips won by as many as 20 points despite being without Chris Paul. The world's best point guard is questionable for tonight's game, but from what we are hearing, he will miss tonight's game, because of the bruised knee he suffered against the Magic.
Meanwhile, the Rockets lost three consecutive games on the road, so they will be looking to get back to their comfort zone in Houston. James Harden has really stepped his game up this year, turning from the league's Best Sixth Man into a potential MVP candidate, and definitely an All-Star this season. The bearded guy is unstoppable with the basketball in his hands, and even though ever defender knows he is going left, they just can't stop him. He loves taking the contact, just like LeBron does and that's why he is one of the league leaders in free throw attempts. His ability to be clutch in the late minutes of the 4th quarter is another part of his character and his game that make him so good. He is a great player and in combination with the other young guns on the Rockets roster as Jeremy Lin, Chandler Parsons, Omer Asik, Carlos Deflino and Patrick Patterson, the Rockets have turned into a playoff caliber team.
Betting Verdict: Rockets to Win @ 1.66 on Money Line

Hornets at Sixers Prediction


The man pictured above is Anthony Davis, he plays the 4 spot for the New Orleans Hornets and was the number one pick in this year's draft. He is super athletic, got long arms and a great feel for the basketball, which is not so typical for a big man. Truth is that he hasn't really exploded in his rookie season as most people predict as he is currently posting modest numbers of 12 ppg and 7 rebounds in just under 30 minutes. We have not really seen some big highlight plays from him either, nothing like Blake did last season, but we believe he is going to starting improving now boosted by the return of Eric Gordon.
Betting Verdict: Hornets to Win @ 2.35 on Money Line

Bucks at Lakers Prediction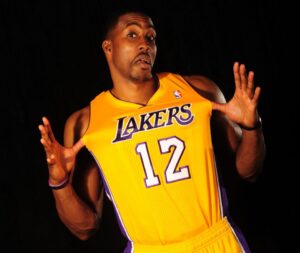 The Lakers need to start winning some ball games because as things stand right now, they are outside the playoff picture. The first eight teams in the Western Conference are the ones that make it and Lakers are currently 10th, five wins behind the eight placed Utah Jazz. Even though it's just mid-season right now, for a team that was expected to be the main candidate to win the Championship this season, these Lakers are definitely shaping up as the biggest busts in the history of basketball. Good news is that Howard made a quicker than expected return, and the Lakers need his presence down low, especially against a young and hungry Bucks team that has some skilled big man in Larry Sanders, Mbah a Moute, Ekpe Udoh, and John Henson.
Betting Verdict: Lakers to Win @ 1.40 on Money Line