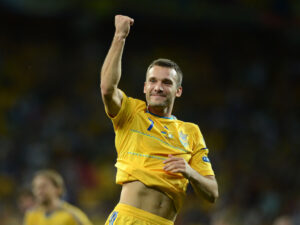 Ukraine need just another win in order to reach the next phase of the tournament, but that win won't come easy as their next two games are against heavy favorites France and England. Svevchenko brought immense joy to the entire nation, scoring both goals in the 2-1 comeback win against Sweden, and fans expect great things from him again. But will he be able to perform at such a great level for a second match in succession given his age and the heavy heat that's expected in Donetsk?
It will certainly be a major challenge for both Ukraine and France to try and run hard for 90 minutes and the heat. That could cause a slow-motion game with chances being few. France are without a doubt the better side in terms of quality and individual talent. They completely dominated England in their opener, but entire English team was playing in their own penalty box, so logically Benzema didn't get too many chances, if any.
However, Ukraine won't play so defensively, which will open the spaces for France when pushing forward. This will allow Ribery and Nasri to supply Benzema with the assists that he needs in order to convert a few. Plus, France are a young side that's used to playing in the heat, so they are in better position to get the win here.
Bottom line is that we expect a balanced game, but nonetheless our money is on France to claim all three precious points that would allow them to qualify in such a tight group. Les Blues have the class in their ranks to produce some magical moments here.
Ukraine v France Prediction: France to Win @ 2.00