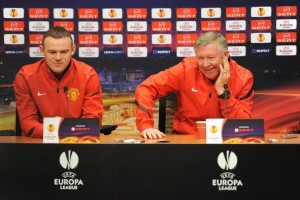 There are loads of interesting matches today, so we bring you the best Europa League predictions for February 16th. In fact, it does seem that these matches today, despite being from Europe's second tier competition, that will get much more balanced and interesting battles than what we saw in the Champions League. In Amsterdam, Ajax play host to none other than Manchester United. In Portugal, we have another high profile clash with Porto taking on Man City. And in Rome, Diego Simeone makes his return to the Olimpico, but this time in charge of Atletico Madrid as they try to eliminate Lazio. So there are indeed plenty of betting opportunies based on today's top Europe League predictions.
Ajax v Manchester United Prediction
No one expected that United would end up here, but that's reality and now that they are in this competition, as Rooney said in his pre-match press conference, their aim is to become the first United side to win it. Here are Wayne's exact words about this Ajax v Manchester prediction: "We want to be in the final and try to win it, no matter if the opposition is from Manchester, Italy, Spain or Holland. We want to be there and want to win it. It would be great to be the first United team to win the trophy and that's our aim."
And Sir Alex has indeed brought his best men to this trip to Holland, so we expect him to field his strongest lineup. A factor working in their favor is that since they got eliminated by Liverpool from the FA Cup, they now have two weeks to prepare for the next official game, as they will not be playing this weekend. That would allow Ferguson to use his best players, and that's a major factor in our bid to bring you the most accurate football betting predictions from today's Europe League matches. Basically, United are superior to Ajax in every area of the pitch. Ajax are going through a crisis right now as they have slipped to 6th place in the Eredivise, plus they are missing some impotant playes for this fixture. Midfielder Eyong Enoh tore a hamstring to accompany Theo Janssen, Derk Boerrigter, Kolbeinn Sigthórsson, and inspirational right back Gregory van der Wiel and central defender André Ooijer on the long casualty list.
Betting Verdict: United to Win @ 1.90

Lazio v Atletico Madrid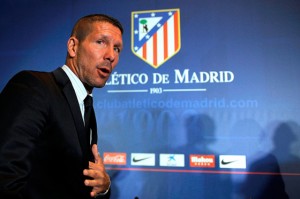 Ever since Diego Simeone took charge of Atletic back on December 23rd, they have not conceded a single goal. Tonight, the Argentine makes an emotional return to the ground in which he spend four seasons playing some of the best football of his career with Lazio and winning a league double in the process. It's going to be a very intruiging match that's marked by the story of Diego Simeone. That's really crucial to our Lazio v Atletico Madrid prediction.
It's hard to see how this match will turn out, but in our opinion one thing is certain – we will see both teams scoring. It's interesting to note that Lazio have not conceded in their last three European games, and are unbeaten in four. One of the top Europa League predictions for today is that this game would be Goal/Goal, but in terms of the final winner, we suspect that Atletico just might get it. Lazio sold Cisse to QPR a couple of weeks ago. They also have top scorer Rocchi unavailable for this game, due to an injury, and all that could limit their options in attack.
Betting Verdict: Goal/Goal @ 1.83

Porto v Atletico Madrid Prediction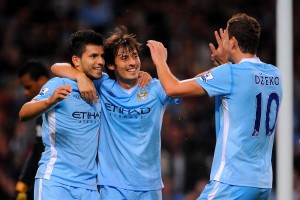 Vítor Pereira is the man who took over Porto since Villas Boas departed for Chelsea. According to him, Porto have a good shot at qualificatin for the next round if the bring their best game tonight against City: "I want to concentrate on our strengths, though, because I think if we do our best and we play our game we'll be able to go through. We expect to be inspired tomorrow. Our intention is to keep the ball, it's our style and it's what we'll try to do." Porto are the current holders of the trophy.
Mancini made a good preview of Porto's qualities by stating the following: "Porto have very good players, their wingers are very quick, they defend well – they're certainly one of the best teams in Europe."
Betting Verdict: Goal/Goal @ 1.83