The first legs of UEFA's Europa League are set to be played this Thursday, 18th of August, all accross the old continent with some really big clubs being involved, such as AS Roma, Atletico Madrid, Tottenham and PSV, so we are bringing you our Europa League Predictions for today. In terms of betting, the important thing about these types of matches is that the visitors are always looking to grab that all important "away goal", while the home sides look to take a commanding lead to the second leg. This type of scenario tends to be associated with more goals, so our betting predictions for today are based on that.
Litex Lovech v Dinamo Kiev Prediction
Bulgarian champions Litex take on Ukranian powerhouse Dinamo Kiev. There is no doubt that Dinamo will be the club to go though in this encounter, as their budget is about 10 times bigger, so they got the way better players in their ranks. Litex are in a crisis anyway, so they can only hope not to embaress themselves completely here. Dinamo should take the first leg and the odds are not bad here at 1,66, but they should be able to score at least two goals in this match, while the home side are not too bad in attack either.
Betting Verdict: Over 2,5 Goals @ 1,95
Steaua Bukurest v CSKA Sofia Prediction

Our next betting prediction for today's Europa League matches is on Steaua Bukurest v CSKA Sofia, and we expect a Goal/Goal here. CSKA Sofia made a really good selection, as they snapped Romania's best footballer – Zicu, who is going out tonight to make a point against his compatriots. The Bulgarian side has a tradition of playing well in Europa, while Steaua are in big difficulties right now. The Romanians have serious financial problems, while the fans are against the current club president and will be protesting in this match. Furthemore, Steaua won't be able to play on their own stadium due to licensing issues, so they will be playing at Constantin Radulesku stadium. We expect CSKA to put on a strong performance here, so the Double Chance (Draw or CSKA to win) looks pretty good here at 1,90. The Goal/Goal option is also highly recommended at 1,95.
Betting Verdict: Goal/Goal @ 1,95
Hearts v Tottenham Prediction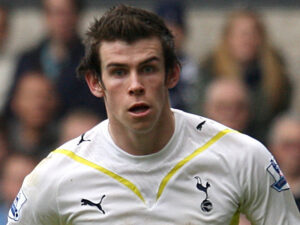 Our Europa League's betting selection for today continues with Hearts v Tottenham prediction. The Scottish side is ahead in preperations, as they have played two matches in their domestic league, while Tottenham haven't even started their season yet, since their league opener against Everton was postponed due to the riots that took place in London last week. That would be an advantage for Hearts, and we all know that Tottenham tend to produce goal fiests, so our pick is for at least 2 goals in this match.
Betting Verdict: Over 2,5 Goals @ 1,95