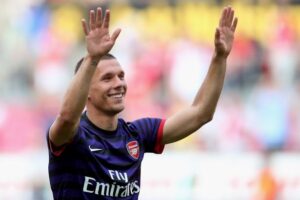 Finally, the long wait is over and today, August 18th marks the start of the Premier League and that also means that we bring you the very best football predictions. The big summer move happened just yesterday with Arsenal captain Robin Van Persie joining rivals Man United. However, Wenger knew they had it coming and did his shopping earlier. The Gunners' three main additions have all been attackers that should make up for the loss of RVP. West Ham will celebrate their return to the top flight with a home game against Aston Villa, and that should be another cracking game. Liverpool will be looking to get off to a winning star under Brendon Rodgers, but it's never easy against West Bromwich.
Arsenal v Southampton Prediction, August 18th
The Londoners are desperate to win their first trophy of any kind in seven years, and truth is that Wengers did a good job to deal with the loss of RVP by bringing in Podolski, Giroud, and Cazorla. All three of them are young and super talented attackers that will score plenty of goals. Arsenal's distinctive style never changes. They have lost their main star every summer, and the examples are plenty with Fabregas, Nasri, van Persie, Adebayor being the latest. And yet, one of the most accurate football predictions for the 2012/13 is that the Gunners will be in the top 4.
But back on the topic of this particular Arsenal v Southampton prediction, the visitors coached by Martin O'Neal are expected to avoid relegation with the good squad they have. Their latest transfer addition has been the experienced Luis Saha and in combination with Larsson and Sessegson, they will have a formidable attack.
WBA v Liverpool Prediction, August 18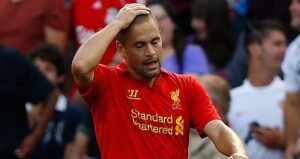 According to our very best football predictions for today, Liverpool will once again enjoy a turbulent season that will end in disappointment. The management brought Brendon Rodgers to lead the team after the headlines that Swansea made last season. That could be a good move, but their main problem is that they still don't have a good enough squad to get into the top four. Gerrard's career will be going downhill from now on, and Suarez is their only player of star quality. All the rest are role players.
In terms of this WBA v Liverpool prediction, the Albions had a historical win at Anfield last season with 0-1 scoreline, but lost the home game with 0-2, so the away side has won on the last two occasions. It's interesting to note that just one of the last 6 matches between WBA and Liverpool has been a Goal/Goal type of game. That's very important for our most accurate football predictions for today.