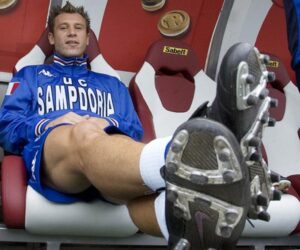 It ain't easy to provide an accurate Werder Bremen v Sampdoria prediction because whenever such evenly balanced teams like that go against each other, it's always a dramatic affair that's not decided until the absolute final whistle. This encounter will be no different and we consider the fact what's at stake – Champions League qualification and millions of Euro, there won't be any need for the respective coaches to motivate their players.
With respect to our Werder-Samp prediction, we have to outline the fact that the match will be played at the Weser-Stadion in Bremen where the home team is very strong and usually dominate their opponents. However, there is a big reason why this won't happen tonight and BetOnWins knows the answer.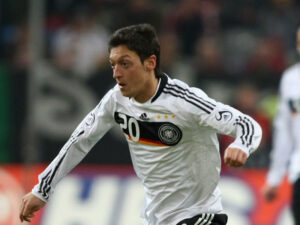 An accurate Werder vs Samp betting tip can't help but rely on the latest facts surrounding the match and the big news here is that Mesut Ozil was just sold last night to Real Madrid. Jose Mourinho was quick to spot the incredible talent possessed by the young Turkish player with German citizenship so he decided to buy him even though his contract was about to completely expire next season. Real Madrid officially signed Ozil this Tuesday for about 15 million euros which is a great price considering all the bright future that's in store for this exciting young football talent. Ozil was one of the best players not just in the super impressive Germany squad but in the entire World Cup, so this transfer will be a huge blow for Werder Bremen.
You can't replace a player like that, especially not overnight. Ozil orchestrated the entire game of the "Bremen Musicians" as he is the type of creative midfield dynamo that's able to create space for himself and his teammates and also deliver the final pass or finish an attack. His absence will be sorely felt by Thomas Schaaf and his men.
Werder v Sampdoria Prediction – To Qualify
Our best prediction for Weder – Samp is that the Italians will win this tie and qualify for the groups. Bookies offer 2.2 on Samp for this type of bet there is no doubt that over the course of the two legs, Sampdoria will prove to be the much better team than Werder.
Werder v Sampdoria Betting Guide
Of course, for our Werder v Samp prediction to be absolutely realistic, we can completely write off the Germans. They got Frings in the middle, Pizzaro and Almeyda in attack which have proven to be a super dangerous attacking pair.  Prodl will be fielded to replace Ozil but we all know these two players have nothing in common in terms of class.
But Sampdoria are also equipped with excellent strikers. The Cassano-Pazzini duo has saddened a lot of goalkeepers in Italy in recent years and it looks like it's about time for them to transfer some of that success onto the European stage and bring Samp the glory this club once had.
This Werder Bremen v Sampdoria prediction can't overlook the fact that the Italians have strong historical link with the tournament itself as they were the last in it in 1992 when they lost in the actual final. So now, 18 years later Sampdoria are making a return and we believe it's going to be a positive one.
Both teams will score in this match so it will be a Goal/Goal in case you are a fan of these types of bets. However, the big value is to bet on Sampdoria to beat Werder which online bookies offer at 4.75 but it most likely it's gonna drop in the hours before the match.
Werder Bremen v Sampdoria Prediction – Bet On Sampdordia To Win on Draw No Bet @ 3,50!