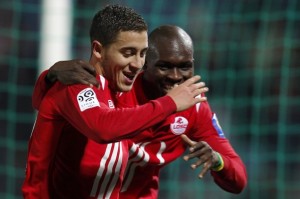 The best competition in club football worldwide, the Champions League, is back with a bang. There are eight really interesting matches to be played today, the 18th of October, 2011, and we have selected the best betting picks for you. Our best football betting tip for today is this Lille v Inter prediction, and we have a number of reasons to feel good about our choice.
Inter is in a bad, bad state and right now, people have lost their trust in them. However, in the awesome world of sports handicapping and odds making, such situations represent the best opportunity to win money on a big team. And truth is, Inter are one. This is more or less the same squad that won absolutely everything just two years ago. The big clubs usually win when underestimated and that's really important to our Lille v Inter prediction.
Basically, Bet365 offers 2,20 on the French side to win, while Inter are deemed as the serious underdogs with odds for them being as high as 3,50, despite being the much classier and more experienced side. The value is definitely on the Nerazzurri and we like to stay true to our values, figuratively speaking.
Another seriously influential factor for the most accurate Lille v Inter prediction is the return of midfield dynamo Wesley Sneijder. It's no coincidence the fact that Wesley missed all the last four games of his club, in which they suffered the most. Inter's last two games feature a humiliating 0-3 defeat at home against Napoli, and this weekend they lost to Catania after leading 0-1 at the break! Sneijder did not play in both games. He is this team's best player as he is the one bringing that creative spark that's so painfully missing for the Nerrazzurri in recent years.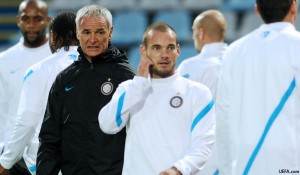 Another reason why we believe the Italians will win in this Lille v Inter prediction is the fact that this will be game number 100 for Inter in European tournaments, and they would want to mark such a serious occasion in style. European match #100 for Inter should bring joy and success, and help the team ease their domestic pains and troubles.
To continue with the keys to our Lille v Inter prediction, we also have to point out an interesting stats – the French side has not tasted defeat in 10 matches straight! In that period, they had a run with 4 straight draws.
Lille v Inter Prediction: Inter will have to digg themselves out of the serious hole they are in now, and it all starts with winning one game. The Champions League should allow them to forget all the pain they have suffered in Seria A, so far this season plus this game marks an important historic moment in the club's history.

Betting Verdict:Bet On Inter to Win @ 4,00