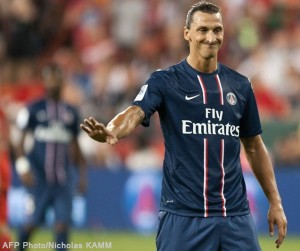 The world's best club football competition starts and we have prepared for you the best Champions League predictions for September 18th. Group D is certainly the one that captures the imagination of fans which is completely understandable given that perhaps for the very first time, four champions are drawn in the same group – Real Madrid, Manchester City, Borussia Dortmund, and Ajax. Of course, as the name implies, the should be the tournament's idea all along, but we all know that due to the commercialization and globalization of the game, nowadays, the teams are 32 instead of 16, so we have national leagues providing four different clubs.
Much has been said about the heavy spending that took place in Paris this summer. Following the Manchester City example, PSG have now assembled a team filled with super talented individuals, and they also have a coach that's not bad either. Pappa Carlo is in charge and his resume speaks for himself. He brings to table something unique with experience as a Champions League winner. Ibrahimovic proved once again that he could care less about fans and football loyalty with money being his biggest motivation. It's funny how a couple of millions could mean everything to a man who is already a very solid millionaire.
Of course, our focus is not Ibrahimovic's wicked mentality but giving the most accurate PSG v Dynamo Kiev prediction, and in that aspect, the hosts are heavily favored by the bookies rating them at just 1.66. However, a lot of people do tend to forget that Dynamo Kiev are champions of Ukraine that just drew with England at Wembley last week.
There are reasons as to why the French are favorites in this PSG v Dynamo prediction, cause when you look at their roster, you know that all these players can't be dominated easily. Here are Carlo Ancelotti Champions League predictions for today: "Thiago Silva is available for this match and that is very good news. There is a lot of expectation around the club for this match after eight years without the Champions League. The supporters are impatient and we will give our best. Everyone is very excited and ready to play this game. But there is no extra pressure."
A crucial moment about this PSG v Dynamo Kiev prediction is the fact that a lot of players are getting back in the lineup for the rich Parisians. Lavezzi is finally ready to team up with Ibrahimovic, and as Ancelotti pointed out, Thiago Silva will play too. Thiago Motta and Pastore will play in midfield along with Sissoko. They have plenty of options up front with Nene, Menez, Hoarau, Ibrahimovic and Lavezzi. The club's latest signing – Holland's starting right back and Ajax product Gregory Van Der Wiel will be rested, so hi will not be making his debut.
PSG v Dynamo Kiev Prediction: Both Teams to Score @ 2.00