In a plot similar to the one played out by Manchester City, the Parisians are trying to retain their past glory thanks to the financial backup from some rich Arabs, so we bring you the most accurate Ajaccio v PSG prediction. Surprisingly, PSG failed to win their opening game ending 2-2. They trailed by two goals at the break, but Zlatan Ibrahimovic scored a double to bring them a single point. Meanwhile, Ajaccio had a rare away success in the league and opened their account with a 0-1 win at Nice.
In order for us to give the most accurate football predictions on a daily basis, we follow the football world closely, and PSG have been the club to make the most noise this summer. All the transfers they have made have been some really high profile players, three of them being the biggest stars in the Italian Seria A – the top scorer Ibrahimovic, the best defender and captain of the Brazilian national side Thiago Silva, and Napoli's most inspirational and influential player Eziquel Lavezzi. But the list of incredible transfers in the current financial crisis does not end here, as PSG also bought the latest Brazilian hit Lucas Moura, a young and highly talented midfielder.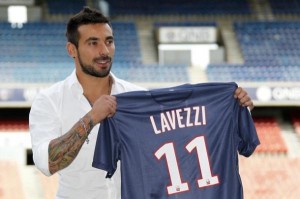 To continue this Ajaccio v PSG prediction, we have to outline the fact that all these top players are joining an already high quality squad that has Brazilian left back Maxwell, who played at clubs such as Inter Milano and Barcelona. Then Ancellotti can also rely on the forward Houarau, former Chelsea defender Alex, Thiago Motta from Inter, Diego Lugano, Sissoko from Juve, Javier Pastore bought for over 30 million Euro from Palermo, Jeremy Menez acquired from Roma, and Nene. This huge list of talented players definitely swings things in favor of the visitors in this Ajaccio v PSG prediction, but it won't be easy given all the absentees.
As you can see, PSG are doing most of their shopping in Italy, which is probably normal given that their head coach Papa Carlo knows all about the players from the Calcio. But the big problem in front of Papa Carlo is that he has to deal without some of his biggest pieces for this game – Ibra is out, as are Thiago Motta and Thiago Silva, Sissoko, Lugano, and Tiene.
Ajaccio v PSG Prediction Prediction:To get our betting pick for this game, register here.