Real Madrid begin their title defense with a tricky home game against Valencia, who appear to have become stronger as a result of some good summer acquisitions. Obviously, this game is one of the top football predictions for today, and what's certain is that it will be a massive battle between two highly skilled, pacey and talented sides. Valencia is the club in Spain that's closest to the big two, so it will be a difficult task for Jose Mourinho and his players to start with all three points, but we have the details for you in our Real Madrid v Valencia prediction.
Real enjoyed a magnificent preseason in which they won 5 games out of 6, losing the other away to Benfica. What's interesting about Real this summer is that they have been absolutely quite on the transfer front. They have not brought even a single player, which is completely new to the them as a club. According to current rumors though, they are expected to buy Luca Modric from Tottenham in a deal that could be finalized as early as next week. Yet, there is this newly found stability around the Bernabeu this year with Jose Mourinho renewing his contract for another two seasons, and the main group of players being practically unchanged.
In relation to the current Real v Valencia prediction for August 19th, here is what Jose had to say for the official club website: "We are the same people, we know each other well and we will try to maintain the quality of play, team spirit and level of ambition. Keeping all of this we will be candidates to win every competition we play to win and to win every time."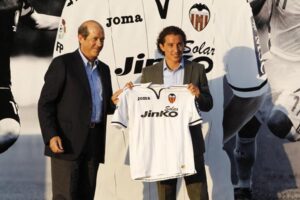 What makes this game one of the best football predictions for today is that Valencia can actually match Real, despite that not being so evident simply by looking at the odds. According to Bet365.com, Madrid are heavy favorites with odds on them to beat Valencia being as low as 1.25, while the draw pays off at 6.00, and should not be overlooked.
The important part about this Real Madrid v Valencia prediction is that Los Che have boosted their squad over the summer with the acquisitions of Fernando Gago and the fast and furious Andre Guardado. The Bats' coach Mauricio Pellegrino is expected to hand out debuts to the other two new signings – forward Nelson Valdez brought in on loan, and right back Joao Pereira.
Real Madrid v Valencia Prediction:To get our betting pick for this game, register here.