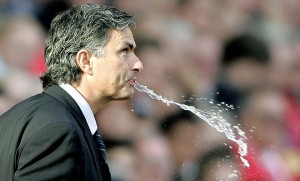 16 Champions League titles collide at the Bernabeu tonight as we bring you the most accurate Real Madrid v Milan prediction in hope that you will put it to good use. Of course, the safest Real v Milan prediction would be to say that it's going to be a massive spectacle with some of the best attacking footballers on display, in the likes of Ronaldo, Ozil, Di Maria, Higuain, Ronaldinho, Ibrahimovic, Robinho and Pato. With players of that caliber, the show is guaranteed, but what about the end result?
It's obvious whatever happens in this match, it won't be decisive in terms of both clubs' chances of going through. They will both qualify for the knockouts, no doubt about that. However, Jose would like his side to claim the 1st spot so they can play an easier opponent in the last 16, where Real have been eliminated during the last 5 seasons! Plus, the Madritista will be looking to get revenge from last year's defeat against the Rossoneri, which happened at the Bernabuey with 2-3 scoreline after Raul had given the home side the lead at half time.
So the revenge factor along with Jose Mourinho's ambition to finish on top of this Group G is what makes us favor the Spanish giants in this Real Madrid v Milan prediction. These are two important elements that must be taken into account whenever you are betting on sports matches online.
Milan's head coach Allegri had an interesting interview prior to the big clash: "This is the right moment to play Real Madrid. The team is in very good shape physically and mentally alike. We are coming off three consecutive victories in the championship. We are ready to face Real Madrid. Tomorrow's match is fundamental for us. The players of both Milan and Real Madrid are exceptional athletes. In my opinion, Mourinho's most important player is Özil."
What's interesting about this Real Madrid v Milan prediction is that both teams have all their star players available and roaring to go, except for Kaka who has been a long term injury casualty for the Madritista, so he won't be facing his former employers.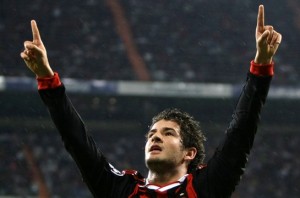 So what are our actual Real v Milan predictions. First of all, given the players that will be on the pitch, we expect Both Teams to Score, a bet that's also known as Goal/Goal and online bookies provide it at the odds of 1.80! In terms of final winner, as mentioned we predict it's going to be Real, but the odd for that are just 1,50 so there is absolutely no value in backing up Jose's men against such a dangerous opponent as Milan to get such low odds.
An interesting betting tip for this game is to go for a turn around in favor of Real. It's not impossible to see AC Milan taking the lead at half time with so many great forwards that they have. Pato, Ibra, Dinho which are expected to start can score against any opposition at any time. So Milan to lead at the break but then Real to turn things around and win the match. First Half/Final Result – AC Milan/Real Madrid at the odds of 25.00 is a super bet for this game!
Real Madrid v Milan Prediction: The pitch will be flooded by some of the best attacking players in the world right now so that should setup a real goal fest. A Goal/Goal here is certainly one of the best football betting predictions for today.