The league leaders in Turkey Bursaspor are on the verge of making history tonight as they take on the mighty "world giants" from Manchester. This is Group C of the Champions League and despite the goalless draw at the start, United still find themselves on top with 7 points from three matches while Rangers are second with 5 points. That means that Man Utd need just a single win in their 3 matches (including this one) to practically guarantee qualification as a seeded club. In other words, they can afford a little slip up here.
There are several factors that are relevant to this Bursa v Man Utd prediction all making us favor the home side. Bursaspor are not a bad team as they won the Turkish League last season and this year they are back on top again and look set to repeat their domestic success. And this match against such a reputable opponent as Man United represents an ideal chance for Bursa to get worldwide attention and praise. The atmosphere on football matches in Turkey is just insane as fans there have great love for the game and back their team till the final whistle is blown. Bursa's players will also be extremely motivated to deliver on the big scene, make a name for themselves and produce a positive impression for the all scouts and agents that will be at the stadium.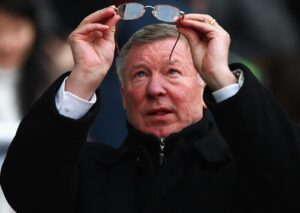 Sir Alex Ferguson acknowledged the danger that Bursa holds by saying the following: "I expect Bursaspor to be in a different mood because of their home advantage. They have been playing well recently; they drew 1-1 against Fenerbahçe and before that they cruised to an impressive 5-1 win [against MKE Ankaragücu. n the past, we have had very difficult matches against other Turkish sides, such as Fenerbahçe, Galatasaray and Beşiktaş. This game will also be difficult – if a team are at the top of their domestic league, you must respect them. We need to be very careful with Volkan Şen, he is a very dangerous player for us."
Another big advantage for Bursa is the fact they had more time to recover than the Red Devils. Bursa played their last game on Friday (the 1-1 draw with Fenerbahce), while United won against Tottenham on Saturday and had to travel to Bursa and go through a bit of acclimatization. Bursa players on the other hand have been waiting for this game for a long time and know this is their big night in which they can go into the history books. They are yet to get even a single point in the Champions League (3 straight losses so far) so a draw will also be a good outcome for them.
Ferguson has to deal with injuries to some of the crucial members of his squad. Rio Ferdinand who is the backbone of their defense will miss out this game. Whenever Rio is not playing, United always have problems at the back. Johny Evans who is Rio's usual backup also misses the game with an injury. Looks like Wes Brown will get an unlikely start which also spells trouble in defense. Another a major blow for  United is absence of Wayne Rooney. Ryan Giggs is also unavailable with a hamstring injury, along with Michael Owen and long term miss Valencia. Meanwhile, the situation looks far more positive at the Turkish camp as the side welcomes back Milan Stepanov and Ali Tandoğan.
A very important factor in this Bursa v Man United prediction is that Turkish Airlines are an official sponsor of the English giants, so there is also a lot of financial interest in this game. Turkish Airlines are now the official carrier of Man Utd and are pouring a lot of millions in the club. Perhaps a part of the deal could be to donate some points to Bursa. That might sound like a conspiracy theory to you but it's totally possible and whenever business and sports get mixed up a lot of weird results happen.
Bursaspor v Manchester United Prediction: A surprise is on the cards here and we predict that United won't win. Bursa could get their first ever CL win against one of the biggest clubs in the world, but perhaps a draw is the more realistic pick. That's why it's best to go for the Double Chance on Bursa.