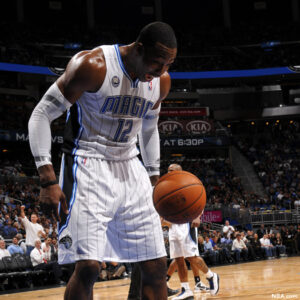 The NBA is full of great betting picks and opportunities every single night and we give our best to provide the most accurate predictions. A total of 9 different matches will be played tonight, most of them feature teams that are pretty even so it's a though round to call as far as betting picks are concerned. Still though, we have two winners that can help you double your betting back tonight.
Orlando Magic at Indiana Pacers Prediction – Magic to Win @ 1,44 on ML
The Orlando Magic are one of the best teams in the NBA despite their not so good start thus far. Magic have not been blowing away opponents as it used to last year, and have lost 2 matches at home already, but we still believe they are more than capable of winning tonight. Orlando have registered just one win away this season and at Indiana they will have a great chance of getting their second. The Pacers just don't have an answer for Dwight Howard. Hibert is their only big man and once he gets into foul trouble the visitors will just break away thanks to D12 exploding under the basket. The Magic are the better rebounding team out of the two and that should also play a key role.
But besides Howard, coach Van Gundy can rely on a whole group of big time players like Vince Carter, Rashard Lewis, Jameer Nelson, Quentin Richardson, Brandon Bass, Marcin Gortat, J.J. Redick, Jason Williams and Mickael Pietrus. They have the way better bench so their second unit should build up a real lead going against Indiana's reserves. Plus, Orlando will want to prove they are capable of playing strong away from home.
NBA Pick: Magic to Win @ 1,44 on Money Line
Miami Heat at Memphis Grizzlies Prediction – Heat to Win at 1,40 on ML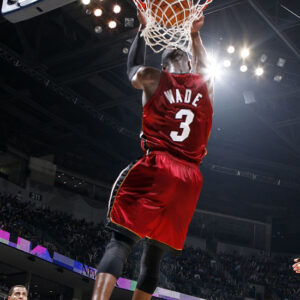 Another interesting NBA pick coming from this Heat at Grizzlies prediction. The Miami Heat are the most talked-about team in the league and truth is they have been slowly starting to find their rhythm and identity and after a slow start they are now on a run of 3 straight wins. They will aim to extend it with a win at Memphis against a talented nonetheless that will provide a stern test. It's a good betting option to try Grizzlies/Heat on Double Result type of bet at 5,50. That means for the Griz to lead at Half Time but Heat to win at the end.
But back to the essence of our Miami at Memphis prediction. The Heat are with a 50 win ratio on their visits having won 2 and lost 2 so now they will be looking to improve this record with a victory here. LeBron James will be more active on the shooting end as he has a great average against Grizzlies during his years with Cleveland – 33.4 points on 55.6% shooting.
Bosh looks like he is finally settling too and with Wade, Eddie House shooting accurate threes, Haslem scoring and rebounding, Arroyo on the point, Heat should be solid enough to avoid a setback in Memphis tonight.
NBA Pick: Heat to Win @ 1,40 on Money Line

NBA Betting Tip: A combo bet on both Magic and Heat to Win provides a total odd of 2,00

NBA Betting Parlay: Magic And Heat to Win = 2,00