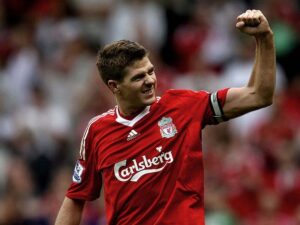 With four teams left fighting for the Europa League, the more interesting semi-final is definitely the one between Atletico Madrid and Liverpool FC. Uefa gave the green light for the match to be played despite the volcanic ash clouds that spread accorss entire Europe.
As a result of Europe's airspace problems, Liverpool players and staff had to go through an extremely long and tiring jorney from England to Spain changing several means of transportation. A long trip like that is certain to take its toe on their players as it happened for Barcelona against Inter just two days ago.
The Liverpool squad arrived completely battered in the Spanish capital after spending over 24 hours on trains, coaches and aeroplanes. Here is what Benitez had to say on the trip for the club website:"It's really strange," admitted Benitez. "But it's not too bad. We're all close together in here, so that's good – and maybe it's good for the spirit between the staff and the press! The medical staff are working hard, trying to give the players the things they need. It's important to adapt, and the people who have organised the journey have done a very good job. Everyone has a really positive mentality."
Besides the exhastive journey, Liverpool will have another major problem to deal with on the night. Their main weapon in attack, the one who they brought exactly from Atletico Madrid, Fernando Torres is out for the rest on the season. It seems a bit strange how a lot of times in club football, a given player is out just at the time he had to meet his former club. But faith has its strange ways of balancing things in such occassions as Atletico Madrid's main striker is also out. The big absentee for Atletico Madrid is Kun Aguero who will miss the game through suspension. It seems like it's
Atletico Madrid will surely believe in their chances of reaching the Final in Hamburg. A very interesting fact about Atletico is that they HAVE NOT LOST TO AN ENGLISH SIDE AT VICENTE CALDERON in their entire club history. It has been really amazing how the Madrid side has managed to reach this late stage of the competition with just 3 wins in 14 European fixtures this season (including the Champions League group stages). And what's even more amazing is that they could actually end this season with two trophies as they are still fighting in the national Copa del Rey.
For Liverpool, this is the game of their entire season. It's Do or Die Time for Steve G and his group from the city of the Beatles. Liverpool fans are very demanding and once again they failed miserably in the English Premier League. The got eliminated from the FA Cup and Carling Cup and thus the only thing that can bring meaning to their entire season is reaching the Europa League Final. You know Liverpool is one of the greatest clubs in world football with rich traditions and for them it would really mean something if they become the first team to Win Europa League because this club is always about being the first in something and getting into the history books one way or another.
A very interesting stat about Atletico Madrid is that their last 4 games in Europa League have ended in a Draw! Just check it out:
– 08/04/2010 – Atletico Madrid vs Valencia 0:0
– 01/04/2010 – Valencia vs Atletico Madrid 2:2
– 18/03/2010 – Sporting Lisbon vs Atletico Madrid 2:2
– 11/03/2010 – Atletico Madrid vs Sporting Lisbon 0:0
BetOnWins Prediction: In football predictions, it's very important to follow closely the statistics to "draw" conclusions. With Atletico having 4 draws in a row, BetOnWins is giving you the best possible betting tip for today as this game won't end in a draw and when you add to that the fact that Atletico Madrid haven't lost to an English opposition at home, there you have it – Liverpool will once again become "The First" in something by producing a Win at the Vicente Calderon tonight! There is great value in the Odds for a Liverpool Win tonight as bwin and bet365 will TRIPLE YOUR MONEY for a Liverpool Win! Steven Gerrard to score at Any Time is also a good betting pick.