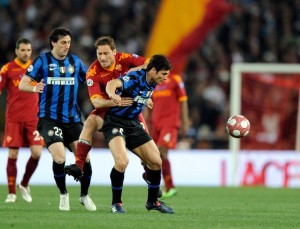 Inter v  Roma is the match that will decide the Italian Super Cup on Saturday evening, 21st of August, at the Guizzeppe Meazza stadium. A great game of football awaits football fans worldwide as the two best teams from the Seria A in recent years go head to head. BetOnWins has the most reliable Inter v Roma prediction for the Super Cup that will hopefully make you lots of money by betting online.
A lot of websites are posting Inter v Roma predictions for this Super Cup encounter between the two sides but no one does a better betting research than BetOnWins. Our betting analysis for this match involves all the latest news surrounding both clubs, their current form and fitness levels along with info on the players that will be involved. So let's get started with our Inter v Roma Super Cup prediction.
Inter Milano – learning to live without the Special One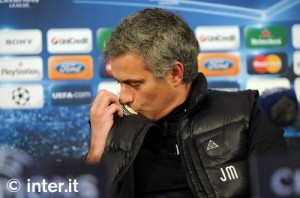 It wasn't so long ago when Jose Mourinho was kissing the Inter emblem on his jacket pledging full loyalty to the Nerazzuri. He steered the club to the most successful season in its entire history and after wining practically everything, no one can blame an ambitious man like Jose for having the desire to seek a new challenge in Madrid.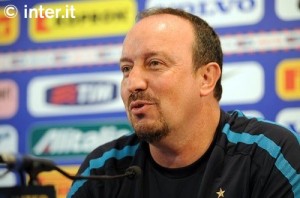 Rafa Benitez was brought as replacement and the 50-year old Spaniard was indeed the most reasonable choice at this moment as he has proven to be a knowledgeable tactician who has won plenty in his career and also achieved his success without having large budgets as Mourinho did. Benitez won the Spanish Primera twice with underdogs Valencia and was in charge of Liverpool when they triumphed with the Champions League in Istanbul in the 3-3 thriller against AC Milan.
The good news for Inter is that they managed to keep their core intact. The loss of Jose is without a doubt a big loss for the whole club, but the important thing is that the Special One changed Internazionale's mentality in Europe where the team usually looked insecure and without any self believe. Now, having won the treble all Inter players will be full of confidence regardless of who their coach is or which team they are facing.
Julio Cesar is still there between the sticks. Central defensive pair Lucio and Samuel remains intact. Best right back in the world Douglas Maicon looks set to remain an Inter player at least for another year. Same goes out to Sneijder, Eto'o, Milito, Chivu and Cambiasso. Legendary captain Javier Zanetti renewed his contract for another 2 years and look fresh like a 20-year old. Basically, there is no reason why Inter should not continue to dominate not just in Italy but on the international stage and their first task is to win the Super Cup in front of their own fans tonight.
On the eve of the Super Cup match against Roma, Rafa Benitez had the following to say to the Inter's official website: "It's always difficult to start a new season after a World Cup because players come back late, but we have worked well during the summer. Roma are a strong team with a good coach and quality players; it's a final, so it will be difficult. "
During Inter's summer friendlies, Benitez liked to rely on two strikers up front so in the match against Roma we are expect him to give starts to Eto'o and Milito, which should be supported by Sneijder. Coutinho has been super impressive so far but it's too early for him to play from the 1st minute so should see him come off the bench in the second half.
Inter v Roma Super Cup, Rosters
Benitez called up the following players:  1 Julio Cesar, 12 Luca Castellazzi, 21 Paolo Orlandoni; 2 Ivan Cordoba, 4 Javier Zanetti, 6 Lucio, 13 Maicon, 23 Marco Materazzi, 25 Walter Samuel, 26 Cristian Chivu; 5 Dejan Stankovic, 10 Wesley Sneijder, 17 Mariga, 19 Esteban Cambiasso, 20 Joel Obi, 29 Coutinho;  Samuel Eto'o, 22 Diego Milito, 27 Goran Pandev, 88 Jonathan Ludovic Biabiany.
Ranieri called up: 1 LOBONT Bogdan Iounut 3 ANDREOLLI Marco 4 JUAN SILVEIRA DOS SANTOS Juan 5 MEXES Philippe 7 PIZARRO CORTEZ David Marcelo 8 ADRIANO Leite Ribeiro 9 VUCINIC Mirko 10 TOTTI Francesco 11 TADDEI FERRANTE Rodrigo 16 DE ROSSI Daniele 17 RIISE John Arne 20 PERROTTA Simone 25 BURDISSO Guillermo 30 SIMPLICIO Fabio Henrique 32 DONI MARANGON Donieber Alexandre 33 BRIGHI Matteo 40 PENA Alex Daniel 77 CASSETTI Marco 87 ROSI Aleandro 89 OKAKA Chuka Stefano 94 MENEZ Jéremy
Inter v Roma Prediction – the Adriano saga
One name that certainly stands out in Ranieri's squad in relation to our Inter v Roma Super Cup prediction is that of Adriano. The scandalous Brazilian is making a return to the Seria A with Roma. Of course, we all know that he debuted in the Italian Calcio with Inter, who loaned him to Parma and then had him return to Milano. During his time at Inter, Adriano started off in great form, scored a lot of powerful goals and fans were loving him. Then came his personal life problems, partying and alcoholic depressions, being late for practice nearly every day. Even Jose Mourinho couldn't handle him so Adriano was shipped back to Brazil to play for Flamengo. After one season in the Brasilero, he is now back in Italy but to play for AS Roma. It will be very interesting to see how fans at the Meazza accept him tomorrow, and in terms of football predictions and betting picks, it's wise to back Adriano to score At Any Time @ 3,60!
Inter v Roma Super Cup Prediction: It will be a close game that will most likely end in a draw. Inter are the better team and given the home advantage we pick them to triumph with the Super Cup. However, AS Roma are the side that's closest to them in terms of class in Italy and they won't go down without a fight. Thus the safest betting tip for this game is Goal/Goal.
Bet On Both Teams to Score at 1,83